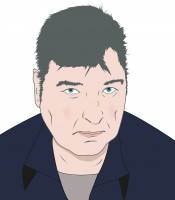 Workplace Insight is the UK's most widely read publication dedicated to the design and management of workplaces, offering a  definitive source of daily ideas, comment, news and information. It publishes a weekly newsletter and has a readership of up to 1,000 unique users a day including suppliers, purchasing, HR, IT and facilities managers and specifiers including fit-out firms, architects and designers. It is published by Mark Eltringham, a professional with over twenty-five years' experience of the sector working as an editor, writer, commentator and marketing professional. Mark is also a Fellow of the Royal Society of the Arts. It employs a team of industry experts, journalists and professionals to offer you the most independent reporting of issues relating to workplace design and management issues. mark@workplaceinsight.net or 07970902115
Sara Bean is the contributing editor of Workplace Insight. She is a journalist and editor who has been writing and reporting on workplace issues for nearly twenty years, which reflects her interest in health, safety, Human Resources and facilities management. She edited facilities management magazine FMX for six years before joining the professional services firm Workplace Law – which specialises in employment law, health and safety and environmental management – as Managing Editor. Sara has also written for and edited a number of business to business publications, and contributes to a range of publications covering workplace management and the built environment. sara@workplaceinsight.net or 07899902070
Insight – Editorial Guidelines
General
Insight is read by a wide cross section of people with an interest in the built environment, whether as; occupiers (including directors, facilities managers, office managers etc), IT managers, HR managers, general managers; specifiers (including architects, designers and fit-out firms); or as service providers including corporate real estate specialists, facilities services providers, lawyers, health and safety consultants and so on. For this reason editorial should be easily accessible to a wide audience. Articles and other contributions will also be subject to editing.
Approach 
All contributions should be written from the point of view of the manager, decision maker, employee, specifier or buyer, not the supplier. Please aim to approach the subject in an open, balanced way and be informative and if possible entertaining. Points should be illustrated with practical examples and quotes from practitioners and other sources. Writing should be lively and non-academic unless requested although all sources must be quoted. We love hyperlinks in the text. Jargon will be ruthlessly excised unless a broad base of readers is familiar with it. Stick to word counts. Please avoid all puffs for products or services, which could undermine the credibility of the piece and, accordingly, will be chopped with extreme prejudice or lead to the rejection of the piece. The readers are an intelligent bunch. If you're an office furniture company writing about ergonomics or office design, for example, they'll get it and they'll like you more for not selling to them. That can wait. Enjoy yourself. Be bold.
Visuals
Please supply or at the very least suggest sources for visuals. Please supply digital images in JPEG format (ideally) to mark@workplaceinsight.net or sara@workplaceinsight.net. Imaginative visuals are most welcome.
Extras
Please suggest a heading and please prepare a short profile of yourself and / or your organisation plus a picture of the author. Contact numbers and addresses for authors and named people and organisations will be placed at the end of the article.
Copyright
Unless otherwise agreed, copyright is retained by Insight Publishing. There is no legal obligation to publish any article submitted.
Deadlines
The final word is this: Please stick to deadlines.