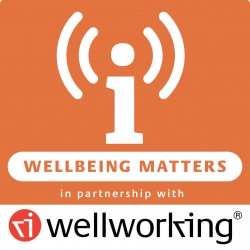 Wellbeing is one of the most talked about workplace issues. But it is also one subject to a number of misunderstandings and over-simplifications. In this series of podcasts produced in association with Wellworking I talk to some of the world's most respected and best informed experts on the issue. Each episode looks primarily at one facet of wellbeing with the aim of building a more complete picture of a nuanced, complex and evolving issue.
This is a very important debate, one capable of changing lives, but it's one that generates too little light as far as I'm concerned. Our hope is that this this series will reshape the conversation about wellbeing and it's certainly the case that we couldn't have worked with better people in its creation. I hope you enjoy it.
All of the Workplace Insight podcasts are available on Soundcloud, Spotify, Amazon and iTunes, or simply listen online below.