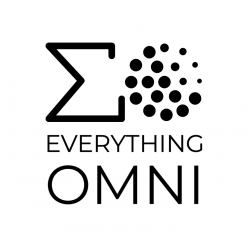 This page is published in partnership with EVERYTHING OMNI
The EVERYTHING OMNI mission is to future-proof work and the workplace for the uncertainty of today.
Our SECRET SAUCE is experimentation and independence with open innovation.
Our VISION is to transition from consultancy views to community views, from corporate silos to cross border engagement from taking to giving.
We deliver EVERYTHING OMNI  by developing fresh objective perspectives, real-time insights, and real-world connections.