June 27, 2023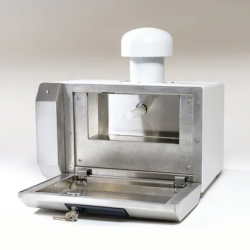 Most workplaces have returned to full operational capacity following the COVID-19 pandemic, with the majority of restrictions being lifted, much to the delight of staff. Unfortunately, the initial relief of newfound freedom has been short lived, as the relaxation of rules continues to result in surges of COVID-19 cases, forcing some production facilities to close down due to high levels of employee sickness. A Thermo Fisher Scientific manufacturing site in Erlangen, Germany, has managed to avoid this situation, thanks largely to the installation of air sampling equipment that flags any positive cases in its vicinity. This article describes how this early warning system allows individuals to test and self-isolate if necessary, and discusses how this has improved employee peace of mind and ultimately contributed to limiting the spread of the disease within the facility.
As memories of the pandemic start to fade, so does our alertness to the ongoing dangers of SARS­CoV-2. Widespread vaccinations have helped to alleviate the strain on healthcare services, but the virus hasn't disappeared, and it is still possible to contract the disease. This is apparent by the continued high level of cases reported around the world. For example, in the UK alone, over one million people were estimated to have the virus in the week ending January 31, 2023, and, with the flu season still not over, the situation is far from as safe as we would like to believe. Personal health issues aside, COVID-19 still poses a major inconvenience to businesses, as the disease causes a significant number of employees to take sick leave. As a result, production sites worldwide have been experiencing ongoing disruptions to their activities, creating delays that affect both suppliers and customers.
Taking the reins
Strict measures to help control the spread of the virus – such as personal testing and self-isolation – have been successful in the past, and were essential in fighting the pandemic. However, these procedures are becoming harder to impose, largely because peoples' attitudes towards the virus have shifted, and they – quite rightly – want to return to their previous ways of living. This puts the onus on businesses to find alternative approaches to avoid further operational disruptions, by taking measures to control the spread of disease within their facilities. Indoor air monitoring is one such method that has been used to great success, as it offers a non-disruptive way to identify the presence of an in-air pathogen, allowing companies to impose temporary layers of risk mitigation strategies – such as mask wearing and social distancing – to help prevent its spread.
Indoor air monitoring provides increased visibility on the presence of SARS-CoV-2, since the virus is predominantly transmitted via aerosol droplets. This timely information can help anticipate a COVID­19 outbreak, working as an early warning system to enable managers to implement safety measures and avoid operational downtime. Furthermore, this information is vital to employees who have health issues, or those who live with someone who is more vulnerable to the virus, allowing personnel to take greater precautions until the danger has passed.
A leading in-air pathogen surveillance solution
The Thermo Scientific™ AerosolSense Sampler™ is an indoor air monitoring solution designed to quickly and reliably detect airborne viruses specifically in busy environments. The technology has been stringently tested and validated for SARS-CoV-2, RSV B, and influenza A and B, and it is also able to capture a wide variety of other pathogens.1 The device is small and mobile, and can be moved around freely, sampling the air in strategic locations without causing any inconvenience to staff. A key advantage is that it relies on an easy-to-use cartridge that can be replaced once the sampling time has elapsed, requiring minimal manual input. Samples can then either be tested on site using the Thermo Scientific™ Renvo™ Rapid PCR Test, or sent to a third-party laboratory for analysis. If the sample comes back positive, managers can assess the risk and decide what precautions should be taken. Furthermore, measurements can be taken continuously so that the success of different strategies can be evaluated, helping employers to keep businesses and their staff safe.
Real-world success story
Thermo Fisher Scientific's manufacturing site in Erlangen, Germany, successfully included this in-air pathogen surveillance solution in its post-pandemic strategy. The facility installed AerosolSense Samplers in the canteen and other crowded areas, and chose to test the air at strategic times that coincided with busy periods. If a test came back positive, then employees, visitors and suppliers were immediately notified, and encouraged to take greater precautions. This proved extremely effective, and the production site was able to avoid major outbreaks – and keep operating – even when the number of cases in the surrounding area was rising, forcing similar facilities to shut down.
Summary
SARS-CoV-2 has persisted longer than most people initially predicted, and COVID-19 will seemingly remain a part of our lives well into the future. New variants are constantly emerging and, like the flu, the virus could potentially settle into a seasonal pattern. This will not only continue to place pressure on public health services, but it will also cause significant disruption to businesses, which could be forced to cease operations in the event of an outbreak. Fortunately, in-air pathogen surveillance using the AerosolSense Sampler has proved to be an efficient and accurate method to monitor facilities for SARS-CoV-2. Tracking the presence of the virus on site provides management with the information they need to react quickly and implement measures to control the spread of the virus, helping to minimise infections among staff.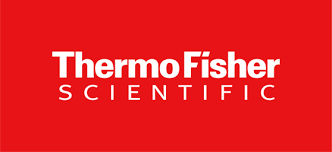 Susanne Deissenberger is Managing Director, and Alex Sauer is Director of Operations, from Thermo Fisher Scientific at Erlangen
References
Ramuta, M.D., Newman, C.M., Brakefield, S.F., et al. 2022. SARS-CoV-2 and other respiratory pathogens are detected in continuous air samples from congregate settings. medRxiv preprint; doi: https://doi.org/10.1101/2022.03.29.22272716