October 12, 2023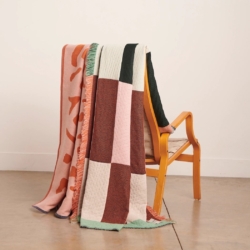 The Design Guild Mark has opened their entries for the 2024 awards, inviting designers and companies to submit entries for three categories: Furniture; Lighting; Interior Design Elements. Entry is open to British designers working in the UK or abroad, and designers with UK based design practices. Submissions can be for an individual product or a collection of products that are currently in production, that were designed for, and are manufactured by, an industrial design process. The designs can be intended for domestic, office, hospitality, educational or corporate use, and for both interior and exterior environments, and there is no restriction on when the design was launched.
The Design Guild Mark is a non-profit award programme that was established in 2008 by The Furniture Makers' Company to raise the profile of British industrial design and to recognise excellence in this discipline. Over time the Mark has grown from just Furniture to include categories for Interior Design Elements, and Lighting.
It is unique to other design awards as applicants are required to present their actual piece in person during a judging day to allow for a dialogue between the judges and for any questions to take place. The panel of independent judges are world leaders in their field and bring a wealth of knowledge and experience to the evaluation process.
The programme is also different as it is not a competition with a ranking of entries and a single winner; instead, the award is given to all designs that demonstrate to the judges that they represent the highest standards of originality and innovation in industrial design.
There is also a selection of criteria to establish if a design is deserving of a Mark:
Innovation – does the design demonstrate new and original thinking and problem solving/is it different/does it do something better?
Function – is the design fit for purpose/does it work well and intuitively/ does it benefit the user and how?
Form – is the design aesthetically appealing and its appearance appropriate/is it made well/does it incorporate innovative manufacturing materials and processes?
Brand – does the design develop a brand's position/does it provide a competitive advantage or edge in any way?
Environment – does the design demonstrate a responsibility to progressing sustainable and circular practices/is the product designed and made for longevity of appeal and use?
Designs awarded a Mark benefit from increased industry and consumer awareness, press and social media coverage, with the designers and companies behind them also receiving enhanced brand recognition.
The piece from each of the three categories deemed to be the most outstanding by the judges will also win the Jonathan Hindle Prize for Excellence.
Designers and companies have until 24th November 2023 to submit an entry to meet the early bird deadline and until 19th January 2024 for the final deadline. The application form can be downloaded from the Design Guild Mark website: https://www.designguildmark.org.uk/apply-now
Rodney McMahon, chairman of the Design Guild Mark, said: "The variety and quality of designs, from both established and aspiring designers, applying for the Design Guild Mark is always stimulating. We now have three different design strands we hope will attract an even broader range of applicants and ensure that the award of a Design Guild Mark continues to be something to which to aspire."
Pictured: DGM 284 The Brutalist Collection, designed by Claire Canning & Lindsey Hesketh for Granite & Smoke