August 25, 2023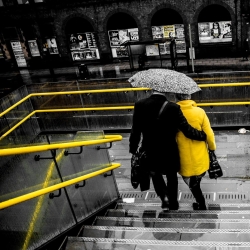 Take a little time out from your well-earned summer break (or your ongoing nose to the grindstone) with the latest issue of Works Magazine. Issue 7 features all the relevant news, features, products, businesses and people from the world of the workplace, including an exciting new initiative from Works and sister title, IN.
There were clearly no short straws for our team for this issue, with Ben Capper returning to Copenhagen to visit one of Europe's most exciting design festivals – 3 Days of Design – while Mark Eltringham headed up the M6 to take a look at the blossoming showroom district in Manchester(main image), focusing upon the latest members of this emerging design district, Flokk and Bisley.
Speaking of new developments, we're in London's famous West End to review the spectacular new working home of Dawn Capital, in the equally impressive Ilona Rose House development, which has been designed by Kibre.
Back in sunny Clerkenwell, we share a post-work drink and a chat with Penny Sloane and Elena Panagiotidis – the brilliant minds behind a new name in the London interior design pantheon, Siren Design Group, in our latest edition of The Sundowner, while – some eight years after our first meeting, we sit down with leading Brooklyn-based industrial designer, Todd Bracher, who tells us all about the process behind his award winning Path chair for Humanscale, the current state of the US furniture market and much more.
Finally, we bring you that aforementioned exciting new initiative from ourselves. The Works Place @ Material Matters is a new interactive event that looks at how many of our leading brands are turning towards innovative, sustainable processes and material use for their latest developments. You'll find all the facts, figures and information you need right here. We hope you enjoy the rest of your summer – see you on the other side.
All back issues are available here.