June 10, 2020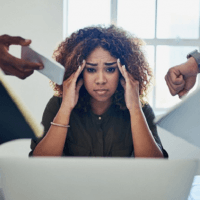 With lockdown measures slowly easing in the UK, 65 percent of UK workers reveal that they would feel uncomfortable going back to the workplace right now, research claims. This is despite one in five (20 percent) expecting to be asked by their bosses to return to work in June. That's according to new 'Return to Work' research from Qualtrics.
Commenting on the research, Sally Winston, Head of EX Solution Strategy EMEA at Qualtrics said: "As offices re-open across the country, businesses are having to re-imagine the employee experience to ensure the process is as smooth, safe and effective as possible for all parties.
"When embarking on a 'return to work' journey, it's critical that businesses create a two-way dialogue"
If business leaders are listening to the wrong things, or worse, not listening at all, it's likely to create gaps in understanding or cause employees to feel worried or even unsafe.
Getting visibility on what is and isn't working will enable businesses to react quickly in a shifting environment, drive performance and improve employee engagement. Businesses must be prepared to listen, understand and act upon how staff are feeling in order to instil confidence and reopen in a way that works for everyone."
The Qualtrics' research also suggests the measures that workers would like to see their employers take to ensure their workplaces are safe and suitable for their return:
96 percent want to be allowed to work remotely at any point if they feel unsafe
93 percent want employers to limit the number of people in face-to-face meetings
93 percent want social distancing to be implemented in the workplace
79 percent want everyone to have their temperature checked each day before entering the building
77 percent believe all employees should be required to wear mask