October 18, 2021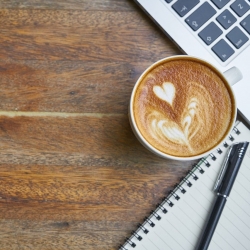 As rush hour traffic returns to pre-pandemic levels and bosses call time on working from home, Stockport-based and photo ID card specialists Digital ID share a handful of expert tips to help formulate your plan, ease re-entry anxiety and safely manage employees and visitors on their return to a safe and secure workplace.
Jonathan Fell, group managing director of the company said: "Whilst we're seeing businesses offering 'goodies like breakfast and lunches', live DJ's and drinks to persuade staff back to their place of work, safety and security shouldn't be a last thought. The pandemic has accelerated security risks and vulnerabilities that we have seen first-hand for many years. Lack of photo ID cards, paper-based visitor management systems and natural ventilation in workspaces are just a few that spring to mind.
Fell went on further to say: "combining security measures with employee feedback creates a safe and secure setting, reduces re-entry anxiety and mitigates risk and illness."
Here are the brand's top tips on easing the return to a safe and secure workplace:
Talk to your staff. It sounds simple but so many organisations fail to engage in conversations with staff about how they're feeling returning to the office. It's important to ensure a plan or process is in place to gather feedback from employees. Surveys, face to face meetings or even the end of week de-brief is a great place to start and it's important that employees feel valued and their opinions heard. Many companies are adopting a hybrid approach to office working which in itself throws up some security issues, but there are solutions that can help keep track of who should be where and when.
Create more space. If you have office with breakout areas or sofas it might be time to rearrange the furniture, if only temporarily. Employees that don't have their own office, or work in open-plan areas, should still have a metre of space on all sides, with the option of a partition or cubicle. This can be at a request of the employee and demonstrates that you are making the first step to ensure their wellness is top priority.
Photo ID. An outdated photo ID card or in the worst-case scenario, no form of photo ID being issued should be unthinkable post pandemic, yet many places of work have little or no security and ID card procedures in place. It's more important than ever to know who is entering the building, when and how long they've been there. ID cards should be issued to employees and visitors as standard, and ID card policies should be updated with photographic ID cards and lanyards should be visible at all times. Staff shouldn't feel worried if they see another person moving around the building not knowing if they should or shouldn't be there. Everyone on-site needs to follow the same procedures day in day out.
Limit on-site visits. On-site visits are great to show customers or prospective customers the setup, but while people are readjusting perhaps stop and think if they are necessary. And are they more important than protecting the workforce? As we head towards winter there will be the usual seasonal flu and colds circulating on top of coronavirus, so it's still going to be important to limit mixing where possible. Again a visitor management system should be in place to keep track of who has been in the building.
Is the workplace well ventilated? Providing natural ventilation and clean air into any workplace or business setting should be high up on the list. Opting for a UV air purifier such as the Atmofizer One (pictured below) is proven to eliminate ultrafine particles and kill small viruses such as COVID-19 with proven efficiency of 99.9%. Opting to invest in new products will significantly ease the anxiety of staff, visitors and customers returning and reduce absenteeism.
Cleaning and Hygiene. Daily office cleans will need to be more frequent and visible efforts shown to put employees' minds at ease. Think about frequency, products used and more importantly the recording of such activities. Upping the amount of time spent cleaning is great but it should be a tracked and continual effort.
Digital ID specialises in photo ID and access control helping businesses and their employees enjoy a safe and secure workplace. It provides a range of products and services such as ID card printing, bespoke access control solutions, ID card printers and air purifiers to meet the requirements of customers. Visit www.digitalid.co.uk for more information.