June 18, 2020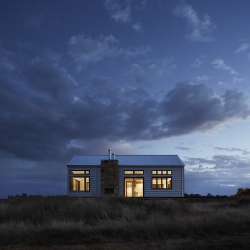 Employee recognition provider Achievers, have today released research taking a look at whether employees in the UK feel connected to their company's culture and colleagues during the COVID-19 pandemic. The research suggests that a third of British workers feel less connected to their workplace culture and colleagues due to the ongoing situation.
The crisis has undeniably caused a massive upheaval throughout the jobs market, and employers are now naturally looking for ways to attempt to strengthen their company culture, retain their top talent and seek to keep them engaged. The survey conducted by Achievers analyses the extent to which employees connect to company culture has been influenced by the pandemic.
A key claim from the UK survey is that UK respondents feel less connected towards both their company culture and colleagues during the COVID-19 pandemic (33 percent). Whilst 31 percent claimed to be more connected than they did before the beginning of lockdown, and a further 36 percent saying that their connection to company culture and their colleagues remained the same.
The survey also goes on to suggest that it is men who are more likely to feel disconnected from their workplace during COVID-19. Of those that respondent to the survey, 36 percent of men felt a disconnection, whilst 31 percent of women felt a lack of connection in comparison.
In terms of further demographics and differing attitudes dependent on generation, the survey suggests a similar split once again. The generational group that feels the most disconnected to their company culture and colleagues during the pandemic is, according to this research, Generation Z aged between 18 and 24 (40 percent). The Millennial generation (25 to 34) and Generation X (35 to 54) feel similarly disconnected at 35 percent and 34 percent respectively. The group which felt the least disconnect throughout the COVID-19 pandemic has been the Baby Boomer generation aged 55 and above, although the results still suggest a significant disconnect at 25 percent.