December 11, 2013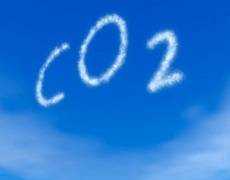 The Coalition must stick to agreed targets to dramatically reduce carbon dioxide emissions, the government has been told. The Committee on Climate Change (CCC), the statutory body set up to advise the government on meeting long-term carbon goals says there has been no change in the circumstances upon which the fourth carbon budget (2023 – 2027) was originally set in 2011 that would justify lowering current proposed levels of emissions cuts. Responding to Chancellor George Osborne's request to review the carbon budget, the committee said if anything, changed circumstances point towards a tightening of the budget. Its findings were backed by the UK Green Building Council, which says that the construction and property sector has been plagued by Minister's shifts in energy management policies.
The report compares a strategy of reducing emissions through the 2020s with one where action is delayed until the 2030s and shows that there are significant savings associated with early action.
Lord Deben, Chairman of the CCC said: "This report shows the clear economic benefits of acting to cut emissions through the 2020s. This provides insurance against the increased costs and risks of climate-related damage and rising energy bills that would result from an alternative approach to reduce and delay action.
Paul King, Chief Executive of the UK Green Building Council, said: "The advice is unequivocal – Government must stick to the targets it has set. Not only is this vital to ensure leadership on the international stage, but it's essential to provide business with the confidence it needs to invest in a low carbon future.
"Nowhere is this more evident than the construction and property sector, which offers by far the most cost effective carbon cutting potential of any sector of the economy yet has been plagued by Government constantly moving the goalposts on key policies."