September 10, 2019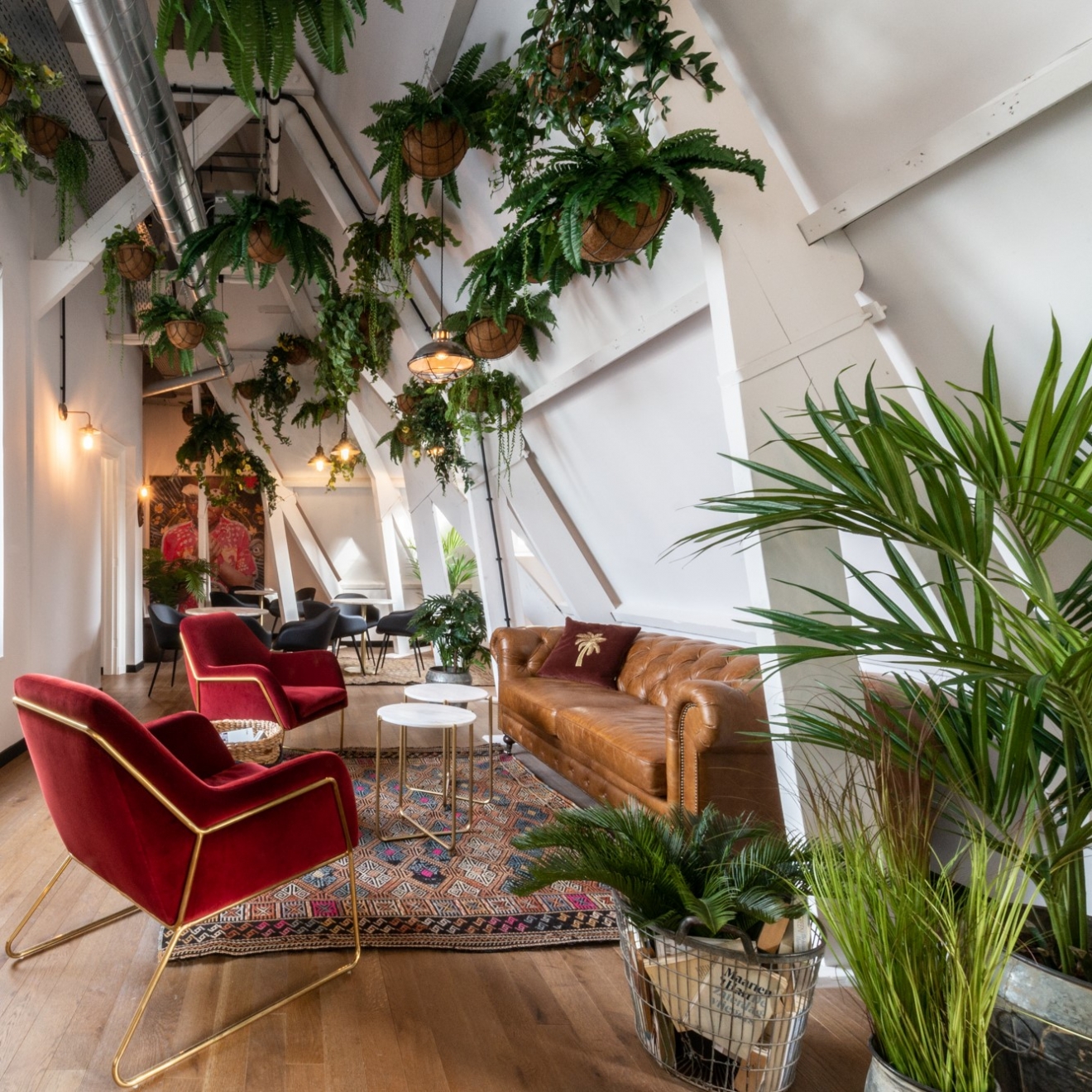 If you've ever shopped around for a coworking space, you've undoubtedly heard every shared workspace operator brag that its offices aren't just a place to work – they're all about community and culture. As Fast Company's Ruth Reader put it, we're just a "bunch of co-work startups saying the same things about how different [we] are."  She's not entirely wrong, but (with all due respect) I think she's missed the point about coworking.
There are fundamental reasons why the marketing language may seem similar, from market immaturity and high demand, to nuanced differentiation that's difficult to qualify. I want to offer a marketer's perspective on what's going on in the space and why there's no reason to be cynical.
For starters, comparing coworking operators to each other is missing the big picture. For buyers, the real choice is between a shared workspace versus a traditional office lease. Indeed, at the moment, less than 5 percent of global office space is dedicated to coworking; the vast majority is still traditional lease or ownership. For that reason, operators across the board tend to focus their marketing on those features traditional leases don't provide, such as flexible terms, sharing paradigms, and different office experiences. Promoting features common to everyone may seem counter-intuitive, but it has been a necessary step to first educate the market to appreciate and adopt the coworking option.
Differentiation between operators is not critical since there's enough business to keep everyone happy
And it has definitely been working. Demand has exploded, growing at an average annual rate of 23 percent since 2010. Given such market conditions, you might then expect that operators would want to emphasise stronger differentiators. Yet, until recently, that hasn't been the case.
One good reason is all that demand. In such market conditions, differentiation between operators is not critical since there's enough business to keep everyone happy. It's also easy to forget that coworking is a relatively immature industry, and it's one that presents a number of challenges for operators and marketers. There's no IP that can be protected by patent, for example, and it's hyper-local, meaning it's mostly serving local residents, unlike goods that can be sold and shipped globally.
There are also low barriers for entry. The result has been a market flooded with young, immature operators with minimal staff. There are, at present, fewer than ten global coworking operators large enough to employ a full management team, let alone a marketing team. Most marketing for these operators is done through agencies, or a multitasking executive responsible for marketing, sales, finance, and even some operations functions.
Not surprisingly, then, creativity for many smaller operators has suffered with marketing material that could be called mediocre at best. So, the large operators with the marketing teams typically lead creative promotion while the others simply copy and paste the messaging. That has led to a lot of noise in the market, and created the impression that coworking spaces are all basically the same. No wonder it's often a challenge for potential customers (and journalists) to perceive differentiators. The problem is that it's not always so easy to recognize and describe a community and its culture until you get closer to it.
The challenge of marketing differentiation 
As differentiation may be very intimate, anyone considering a coworking space should feel encouraged to try out different locations until they find the right fit. The culture of the space is a byproduct of the community itself  – and must be experienced. But, that presents a challenge for marketing people. Until users experience those nuanced differences, and for the broad market that hasn't experienced the coworking option at all, can the marketer effectively tell a story (and communicate a value proposition) without sounding like everyone else? Like I said, it's a challenge.
What is certain is that current high-demand conditions for work spaces will not continue forever, and true differentiation will be necessary to compete successfully. Operators will be forced to innovate or die. This differentiation process has already begun, with the appearance of unique, niche coworking spaces such as Naplab, a Bangkok-based quiet coworking space that also provides places to nap, and the Riveter, a Seattle-based coworking operator that was built by women, and is designed around female empowerment and wellness.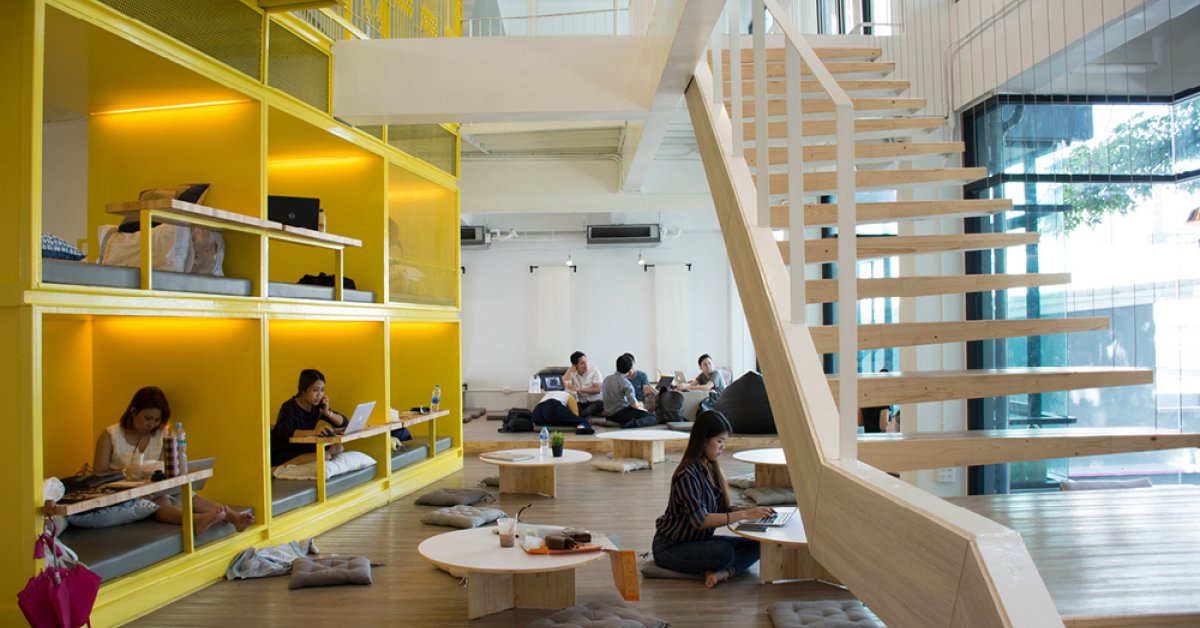 We are also beginning to see more operators experiment with refocusing their marketing away from common features toward benefits and value propositions. For example, instead of talking about features like WiFi, community, shared amenities, and original design, they describe benefits for the customers they're targeting: higher productivity, peace of mind, employee satisfaction, and financial independence are some of the more popular value propositions. At the moment, these are benefits that apply to all spaces and are not differentiators, as such. But, in time, more distinctive value propositions will appear.
Operators will also continue to add features that bring value such as babysitting and childcare services, a chartered accountant on the premises, and arrangements with banks to provide small business loans. As part of the wellness movement, highly popular with younger workers, new design concepts will continue to enhance the workplace. Don't be surprised if your next coworking space includes an artificial waterfall and other elements that depict nature within the space.
Niche coworking is sure to grow in popularity and more differentiation will follow
At the moment, the main competitor to coworking is still the traditional lease but we're already seeing fierce competition in important hubs like London, NYC, Berlin, and Amsterdam, and operators are starting to promote differentiation. Over the next few years, niche coworking is sure to grow in popularity and more differentiation will follow.
As the industry develops, some operators will become more recognisable over time, and will flourish by building strong brand equity, which will allow them to attract new members on the strength of their name. This will still require constant innovation, big budgets, and regular maintenance.
It's worth appreciating that if Ruth Reader was correct – and in many ways she was – a lot has changed in the year since she wrote her article.  The coworking market is continuing to mature, and differentiation is becoming more pronounced. What is most certain is that coworking has forever disrupted the traditional lease market, and that is where the true differentiation and value can be found.