March 9, 2021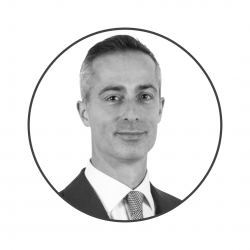 Area are delighted to announce the key appointment of Mark Emburey as Strategic Relationship Director. With over 20 years of commercial real estate experience, Mark will add his wealth of knowledge to Area's already undoubted track record in assisting Landlords with their commercial assets.
Having spent over 10 years with Colliers as Head of South East Office Agency, his core area of expertise has been in providing strategic support to a variety of clients including landlords, occupiers, developers and investors. A well-known figure in the industry, Mark has previously held positions with established businesses CBRE and JLL.
"I am thrilled to be joining the team at Area and excited for this next chapter," said Mark Emburey. "I look forward to joining a passionate team of professionals and contributing to a shared vision of delivering an exceptional service to our clients."
"Mark's experience and client relationships align perfectly with our strategy to continually enhance the offering to Landlords in order to maximise their portfolio performance," said Area Managing Director Sion Davies. "Area's track record of delivering exceptional solutions will now benefit from Mark's wealth of knowledge in this sector."
As a trusted advisor to a wide range of landlord and developer clients as well as major occupiers, Mark has an intimate understanding of the demands on both sides of the transaction. This will ultimately ensure that Area's 'Design and Build' methodology continues to set the benchmark in the market.
"In a changing market which has presented challenges in the past 12 months, we are proud to invest in top talent across the industry to ensure we provide our clients with the very best experience at every stage of their project," said Area CEO Gary Chandler. "Talent is crucial for performance, and it is this investment in our people which has seen us move forward in a complexed and challenging landscape."