March 28, 2014
The CBI is moving out of the Centre Point building this weekend to take up residence at its new flagship offices in London's Cannon Place on Monday (31st March). The UK's leading business group is leaving the Centre Point building in London's West End after 34 years to relocate to new offices in Cannon Place, above Cannon Street station, where its new headquarters will be based. The 25,000 sq ft space on the fourth floor of the eight-floored Cannon Place will be open plan and home to around 200 staff. It will boast a member lounge with work stations and meeting rooms, as well as regular exhibitions showcasing the best of British business from around the globe. This first exhibitor will be Bristol-based film and television company Aardman Animations, the makers of the award-winning Wallace and Gromit series.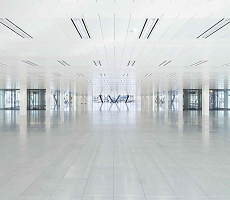 John Cridland, CBI Director-General, said: "This marks the start of an exciting new era for the CBI, our staff and our members. As well as fantastic transport links and amenities, our new modern head office will be a home from home for CBI members from across the UK – somewhere they can work, grab a coffee or hold a client meeting.
"We'll also be celebrating the innovation and ingenuity of British business with rolling exhibitions showcasing what members of all sizes, operating across all sectors are doing in every region to drive the recovery."
The office has been developed by real estate firm Hines. The scheme incorporates the re-development of the two previous office buildings and the renovation of Cannon Street station, one of London's busiest transport hubs which serves 27 million passengers a year.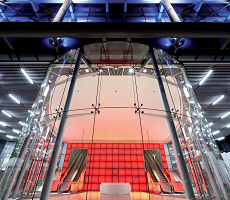 Click here to view more images of the new Cannon Street building.