May 19, 2022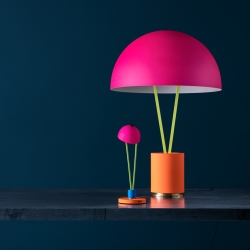 It feels like a long, long time since we all came together for Clerkenwell Design Week. Mainly because it is. This month, however, conditions allow us to once again come together to enjoy the largest event this sector has to offer in the UK – you may even be reading this during the festival itself. With a vast variety of showrooms and pop-ups offering new product presentations, talks and seminars, food and drink, parties and workshops, Clerkenwell Design Week has plenty to keep even the most fidgety of us happy.
But what have people really missed from the event and what are they really looking forward to from this year's edition? Here's a sneak preview of the preview as we ask a selection of leading industry figures to tell us their hopes and expectations of CDW 2022.
Melanie Ride – Maven Securities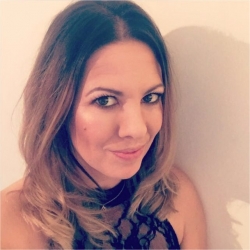 What are you hoping to see at Clerkenwell Design Week (CDW) 2022?
Innovative new designs. Products that simplify the every day life of end users.
What are you dreading seeing at CDW 2022?
The same products being rolled out year upon year but marketed differently –"anniversary chairs" being a common example
What gaps in the market are you hoping to see filled?
Products that are functionally beautiful. Why should there be a choice between form and function? Products with a strong focus on not just being carbon neutral but actually carbon positive. By investing in these pieces, companies are fulfilling their own ESG commitments.
What collaboration/event are you most excited about this year?
My grandmother used to rock me to sleep on an Arne Jacobsen Egg Chair, so it feels very nostalgic. I'm excited to see Fritz Hansen introducing the Egg Table.
Sam Sahni – Unispace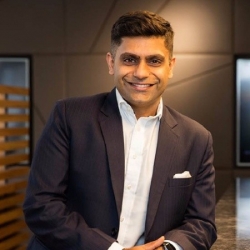 What are you hoping to see at CDW 2022? 
I am hoping to see new thinking, thoughtful leadership and innovative solutions that various people and companies have developed to meet the demands of organisations and their people today. I am also hoping to see my industry peers and friends and share a drink with them to celebrate life and our work. It has been tough for all and CDW is uniquely placed to bring our sector together for a common purpose – sharing, learning, growing and celebrating (which is very important by the way!).
What are you dreading seeing at CDW 2022? 
I am dreading the time after CDW is over. The experience-fuelled time at CDW really leaves you at an emotional high. Once it is over, you really wish it happened every quarter to bring people together in the way it does.
From experiences of fairs past, what do exhibitors get right/wrong? 
Exhibitors turn into excellent hosts, which is what they do very right…but it ends up being very wrong for everyone's livers! Jokes asides, I have never experienced our industry as open and as welcoming as I have seen them during CDW. The event transforms everyone's mind to a heightened degree of openness and inclusivity and it is always very easy to join conversations and make new friends.
What, if anything, is missing from CDW? 
I would like to see younger generation from our industry on stage this year. We need to avoid echo chambers and idolisation of the few. Design and creative thinking can come from anywhere and it is our duty to promote the sector by sharing the platform with the younger generation, who are full of enthusing thought leadership.
How important is CDW to you as an event? 
CDW brings the industry together in a way that is different each time. It is an important event for me meeting peers and friends across companies. We work hard and the event provides a good opportunity to learn and let our hair down for a while.
Daniel Gay, Coexistence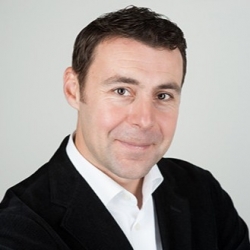 What are you hoping to see at CDW 2022? 
Real innovation in the furniture industry, if only in mindset, by exhibitors and participants alike.
What is the most memorable product you've discovered at a fair? 
Not a discovery, but the most memorable was watching Rolf Hay turn on an air compressor on his stand at the Stockholm Furniture Fair and inflate a Plopp stool designed by Oskar Zieta.
What issues would you like to see discussed at CDW? 
How the furniture industry will fully embrace and act upon the regenerative design approach needed.
How important is CDW to you as an event? 
Very – if it promotes conversation, activism, and change.
More of these interviews can be found in the launch issue of Works Magazine.