May 20, 2022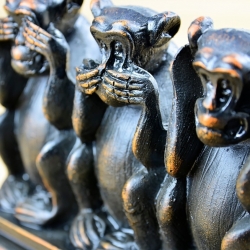 A new poll from Samsung UK claims that people are generally uncomfortable talking about disabilities, including the issue of disability in the workplace. According to the survey, nearly half of the population (45 percent) admit to feeling uncomfortable saying the word 'disabled' or 'disability' in everyday conversations. Meanwhile, over half of people with disabilities say they have tried to conceal their challenges from work colleagues due to the fear of stalling their professional progression or landing a promotion (almost 45 percent) or being judged and made to feel like an outsider (41 percent).  Forty percent felt that their colleagues valued them less after they realised they had a disability.
Despite one in five (20 percent) of people in the UK having a hidden or visible disability – 65 percent of people with disabilities wish to remove any embarrassment or awkwardness felt when discussing their challenges with their colleagues. This fear of open conversation leads to 40 percent of workers with disabilities feeling judged and facing obstacles in their jobs every day.
Everyday challenges faced by people with disabilities at work according to the research include:
Being negatively stereotyped / judged by colleagues (34 percent)
Lack of quiet areas in the office (33 percent)
General accessibility, e.g., stairs, or space requirements (32 percent)
Lack of support (31 percent)
Bathroom access / availability (30 percent)
Getting into office building (29 percent)
When it comes to accessibility in the workplace, almost two thirds (70 percent) felt their workplace isn't providing the tech that enables greater accessibility to people with disabilities, showing the need for greater access and awareness of accessible technology features amongst employers.
To help support this, Samsung has partnered with Martyn Sibley, the founder and CEO of disability and inclusion marketing agency Purple Goat and co-founder of lifestyle magazine Disability Horizons, to share his tips on what businesses can do to be more inclusive. They are:
Knowing 20 percent of the UK population has a disability, seek to represent this across all stakeholders and levels of hierarchy e.g., embed this throughout recruitment, leadership, and marketing.
Speak to people with disabilities about barriers and solutions. The community should lead – always remember there can be nothing about us, without us.
Disability isn't only relatable to wheelchair users and accessibility doesn't mean expensive. Aim for perfection, but approach with kindness. Equally, just start disability inclusion where possible today – be the change you want to see.
Build a culture where colleagues and employers champion disability inclusion and encourage allyship in the business.
Never make assumptions.
Meanwhile, Business Disability Forum's Technology Taskforce has launched several free resources to help all organisations understand the benefits of accessibility and raise wider awareness of issues surrounding disability in the workplace.  They can be accessed here.