October 27, 2021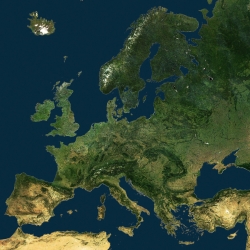 The European Institute of Innovation & Technology (EIT) has announced a new innovation partnership, in the form of a Knowledge and Innovation Community, to support the competitiveness and sustainable growth of Europe's cultural and creative sectors and industries. The new partnership plans to help accelerate these sectors' recovery and unlock untapped economic opportunities in the fields of architecture, cultural heritage, design, fashion, film, music, publishing, performing arts and video games.
The Knowledge and Innovation Communities coordinated by the EIT can last 15 years. Around €300 million of EU funding under Horizon Europe is available for two new Knowledge and Innovation Communities to be launched during the current funding period 2021-2027, with the possibility to leverage more funds from the private and public sector. The first one, the Knowledge and Innovation Community for cultural and creative sectors and industries, is now about to become a reality.
The call for proposals marks the start of the 9th EIT Community, entitled 'Culture and creativity', which is expected to start as of summer 2022. Through its calls for proposals, the EIT invites all partners involved directly or indirectly in these sectors, namely business, higher education, research organisations, NGOs, cities and regions, to put forward their visions and projects to drive innovation and sustainable growth in the cultural and creative sectors.
The deadline for applications is 24 March 2022 and the EIT will be hosting a series of informational webinars throughout November for interested parties to learn more about the call for proposals. The selected partners will be announced in June 2022.
EIT's new Culture & Creativity Community will train the sector's future entrepreneurs through entrepreneurial education programmes, power its cutting-edge businesses through creation and acceleration services, and deliver innovative products and services. The new community also aims to boost the integration of the cultural and creative sectors into regional and local development strategies.
Through its business model, which covers the entire innovation journey, from student to entrepreneur, from idea to product, and from lab to market, the EIT has trained more than 100,000 students, launched 1,400 products on the market and support 3,800 new businesses who have gone on to raise €3.9 billion in external funds since its launch in 2008.
The EIT has already launched 8 different Knowledge and Innovation Communities covering, among others, the topics of health, digital, manufacturing, urban mobility and climate innovation.