February 7, 2023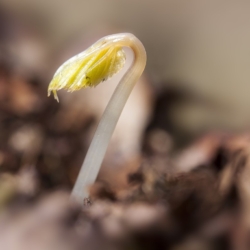 Building on the success of its launch event, the Evening Standard's SME XPO 25-26 April 2023 at ExCeL London, once again invites founders, entrepreneurs and business leaders to attend an action-filled two-day programme and exhibition connecting the scaleup community, a vital part of the UK economy. SME XPO has established itself as the UK's leading event dedicated entirely to ambitious SME founders and decision-makers who are looking to scaleup. The event will appeal to a wide variety of industries from micro businesses to medium and large SMEs, welcoming 4000+ owners, showcasing over 60+ speakers.
As the world of business is faced with the aftermath of covid and Brexit, global inflation exacerbated by the Ukrainian war and raising interest rates, SME XPO will offer expert advice and support to the SME community as it continues to respond, evolve to manage these unique set of challenges.
Irene Graham OBE, CEO from The ScaleUp Institute outlined the significance of this business category: "Scaleups are vital for the UK's current and future economic prosperity. As our most ambitious and innovative businesses, who contribute over 50% of the UK's SME economic output, they have the power to generate economic growth and high-skilled jobs in every locality and sector, and we know that, even in these uncertain and challenging times, they want to push ahead on growth, innovation and internationalisation. An event such as SME XPO can play an important part in focusing on our scaling community and connecting them to the ecosystem that can support them to achieve their growth ambitions – which is why the ScaleUp Institute is delighted to be partnering with the Evening Standard on this new initiative."
The event will deliver inspirational content from the UK's most successful entrepreneurs, helping businesses of all sizes to scale and grow. The event will present an incredible line up of speakers with the opening keynote address from Charlie Mullins OBE, Founder of the hugely successful Pimlico Plumbers, who will talk through his story with a brave "Ask me Anything' Q&A session.
Further keynote speakers include:
Levis Roots – Founder Reggae Reggae Sauce
Deborah Meaden – Entrepreneur and Dragon's Den Star and Investor
Wilfred Emmanuel Jones – Founder of The Black Farmer
Krept and Sasha – Founders of Nala's Baby
Louise Hill – Founder of GoHenry
Charlie Mullins – Founder of Pimlico Plumbers
Over the two day event hot topics such as international trading, the opportunities and pitfalls of social media and how to create progressive cultures of wellbeing, diversity and inclusion will also be debated. 2023's event will showcase best-in-class suppliers who will deliver solutions designed to help thriving businesses succeed. Leaders and professionals will have access to hours of free peer-to-peer learning on investment, scaling-up, and sustainability, as well as workshops-offering practical, actionable advice from industry experts.