August 9, 2021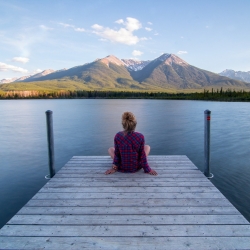 Earnings on demand company, FlexEarn has agreed a partnership with payroll technology leader, Sage, to provide a new Earned Wage Access service to UK businesses using Sage Payroll software, supporting responsible financial wellbeing for employees. Available now via Sage Business Cloud Marketplace, the app allows employees to withdraw a portion of their salary in advance of their regular salary payment date, helping them budget more easily and with less stress.
FlexEarn works with Sage 50cloud Payroll software without any changes to an employer's payroll process, and at no cost to employers. Employees pay a low flat fee per withdrawal (typically £1.50), although some employers may choose to fund this themselves.
Employees experience better financial wellbeing as a result, while employers can benefit from improved productivity and a financially healthier and happier workforce overall: three quarters (77%) of employees say that money worries impact them at work and employers report losing 2.5 days per employee per year through financial stress-related absences. Staff turnover can also be affected; the EY Employee Financial Wellbeing Survey calculated that 20 per cent of staff turnover is attributable to financial stress.
FlexEarn's solution is built with great technology and offers compliance and peace of mind recognised with its ISO certification
Jonathan David, the founder and CEO of FlexEarn, said: "In Sage, we have found a great partner, an organisation that provides a foothold in payrolls across the country — Sage payroll software is trusted by more than 40% of UK private sector businesses, paying over 25% of UK employees. FlexEarn's solution is built with great technology and offers compliance and peace of mind recognised with its ISO certification." Given FlexEarn is so easy for employers to set up and manage, this deal should help scale our business while offering Sage add another string to their payroll bow."
Sage says its partnership with FlexEarn reflects a key part of the company's ambition to tackle societal and economic inequality with the support of technology. Mai-Po Wan, Product Director for Sage HR and Payroll, Sage Group, said: "Our partnership with FlexEarn allows employers to support their employees' financial wellbeing, by giving them access to their wages when they need them, helping them to manage their finances with less stress. This is a great example of how the country's businesses can use technology to improve employee health and wellbeing."
In April, research from debt charity StepChange revealed that more than 14 million people had suffered a hit to their income which had affected their ability to pay for essential costs since March 2020, as a result of the pandemic. 11 million of those affected said they were still struggling to meet those costs. The research highlights how the pandemic has exhausted coping strategies and eroded financial resilience, increasing people's likelihood of falling into problem debt.
Jonathan David said: "A financial health crisis is afflicting the UK workforce. Earned Wage Access schemes can provide people with earlier access to their earnings and help them beat the cycle of debt, by preventing the need for costly alternatives such as high-cost credit payday loan options. FlexEarn can help them avoid accruing debt by allowing workers to smooth access to their earnings at more frequent intervals. We are now positioned to implement our leading financial wellbeing solutions across the UK, providing employees with access to the most comprehensive set of tools and resources to help avoid financial stress. Given it's free to employers and that it takes very little time and effort to set-up FlexEarn — we offer a bespoke service and work with companies through the setup, while helping them make other payroll process efficiencies as we go — it should be in employers' interests, too."