November 28, 2014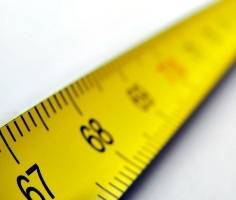 The first International Property Measurement Standard (IPMS) for offices has been published. The International Property Measurement Standards: Office Buildings was produced by the IPMS Coalition of 56 organisations to help address the long-standing problem of inconsistency in the way offices are measured around the world, which has led to deviations of up to 24 per cent across different world markets. Launched at a World Bank meeting in May 2013, the standard required 18 months of work by a group of measurement experts, including two global public consultations and 85 drafts and will mean that, for the first time, professionals and their clients will benefit from a common method for measurement, wherever they are. RICS Global President, Louise Brooke-Smith, has defined IPMS as a "profession-led response to globalisation and the vital importance of consistent and transparent standards in a modern world".
The new standard has been welcomed by the property sector. Speaking at a panel session which was held to mark the launch of the IPMS, Martin Bruehl, Head of International Investment Management at Union Real Estate said the Standard will, for the first time, allow property investors to 'compare apples with apples wherever they are doing business.'
Commented Ken Creighton, Director of Professional Standards (RICS): "This is the first time our profession as a whole has collaborated in this way to develop internationally adopted standards.
"At the beginning of the process none of the organisations involved (there were 22 in Washington for the first meeting) could have anticipated the success and enthusiasm that has defined the project throughout.
Professionals and industry have been quick to celebrate the work and signal their intention to start using IPMS, with more than 100 businesses already signed up as advocates for the initiative."
He advised that IPMS: Office Buildings fits with RICS' commitment to adopt and implement the very best international standards across the profession and that RICS will update its existing measurement guidance to fully incorporate the new standard. A
He added: "In the short term, demand for IPMS is likely to stem from international investors and occupiers who require consistent information to compare and benchmark property. As IPMS become more recognisable in the market the coalition expects them to become the preferred method for all end users of measurement data."
For more details on the Standard click here: