December 11, 2015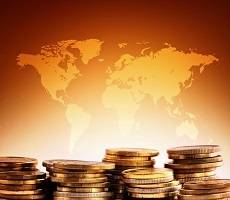 Workers around the world will see real wage increases of 2.5 percent, the highest in three years in 2016, as pay increases combined with historically low inflation leave employees better off. The forecast issued by Korn Ferry Hay Group found that workers across Europe are set to see an average salary increase of 2.8 percent in 2016 and, with inflation at 0.5 percent, will see real wages rise by 2.3 percent. While salary rises will stay at 2.5 percent in the UK (the same as the last two years), low inflation means that real wages are to increase by 2.3 percent in 2016 – above the Western European average. In Asia, salaries are forecast to increase by 6.4 percent – with real wages expected to rise by 4.2 percent – the highest globally. In the United States, with low inflation (0.3 percent), employees will experience real income growth of 2.7 percent.
Philip Spriet, Global Managing Director for Productized Services at Korn Ferry Hay Group said, "This year's global salary forecast shows that, for the majority of countries, real wage increases in 2016 are set to be the highest in three years. Differing macro-economic conditions means there are stark variations globally, but overall decent pay increases, coupled with extremely low (and in some cases, zero) inflation, mean that the outlook is positive for workers."
In Europe, workers in France and Germany are forecast to see real wage rises of 1.7 percent and 2.7 percent, respectively. The picture is similar in Greece, where, despite economic issues, salaries are set to increase 2 percent (compared to 1.3 percent last year) with deflation leading to real wage rises of 3.4 percent expected in 2016.
In Asia the largest real wage increases are forecast in Vietnam (7.3 percent), China (6.3 percent) and Thailand (6.1 percent). In fact, despite China's economic slowdown, coupled with plummeting stock markets and reduced exports, workers in the country are set to see an 8 percent salary increase in 2016 as employment rates continue to grow due to the increasing need for skilled workers and the sustained rise of the burgeoning middle class.
Seeing the benefit of being a part of the fastest growing major economy, Indian workers are also forecast to see the highest real wage increase they have seen in the last three years, at 4.7 percent compared to 2.1 percent last year and 0.2 percent in 2014.
This upward trend can also be seen in North America, where the labour market is buoyant. Across the continent, salaries will increase by 2.8 percent – the same as last year. Canadian workers will see salaries increase by 2.6 percent and experience real wage growth of 1.3 percent.
Workers in Latin America are forecast to see the largest headline salary rises in 2016 at 11.4 percent. However, due to high inflation in the region (12.8 percent), they are expected to see real wage cuts of 1.4 percent. This is especially evident in Argentina and Brazil, as despite salary increases of 31 percent and 7.7 percent, respectively, workers in Argentina will only see a 3.6 percent increase in wages, and those in Brazil will actually see a real pay cut of 1.2 percent in 2016.
Ultimately, Venezuela is set to suffer the most significant cut in real income across the globe. Salary increases are high at 70 percent, but when predicted inflation is factored in (122.6 percent), employees can expect real wage cuts of 52.6 percent.
2016 looks positive for workers in the Middle East and Africa. Despite plunging oil prices and economic and political chaos throughout the region, salaries in the Middle East and Africa are forecast to rise by 5.3 percent and 6.5 percent, respectively. Relatively low inflation means that workers are set to see real wage increases of 3.8 percent and 1.6 percent.
In the Middle East, Lebanon (11.5 percent) and Jordan (5.3 percent) are forecast to see the highest real wage increases, with the UAE set to see the slowest real wage growth (0.9 percent) – down from 2.8 percent last year. High inflation in Egypt means it is the only country in the region set to see a cut in real wages (0.4 percent).
Philip Spriet concludes: "Asia continues to drive growth in wages globally as companies look set to increase wages. However, the global labour market is in flux as the aging workforce in advanced economies begins to take hold. In emerging economies, upskilling workers is crucial for companies to maintain competitive advantage, and those skilled employees can expect to see wages rise as talent shortages in certain regions drives salaries up."