October 28, 2013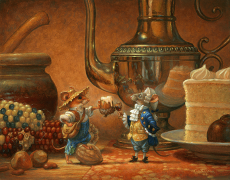 There is a great deal of talk about the growing urbanisation of the world right now, and its effects on societies, economies and individuals. The numbers of people involved are daunting, especially in the developing world.  As a  result, many countries are currently experiencing the sort of upheaval we in Britain experienced nearly 300 years ago, and they are doing so in a very compressed time span compared to the 150 years it took in Britain. But the changing nature of cities is also apparent in the UK where it is having an effect not only in the country's only megacity but in regional centres too.  For places such as Manchester, Birmingham, Bristol and Glasgow the challenges presented by a new generation of initiatives focussed on urbanisation can be profound and mark an opportunity to shift at least some of the UK's economic focus away from London.
A recent McKinsey report, called How to Make a City Great, claims that by 2030 around 60 per cent of the world's population will live in cities, 5 billion people compared to 3.6 billion at the moment. It contrasts the needs and experience of cities in the developing world to those in the developed nations although it says they all have similar challenges in terms of their response to growing urbanisation, use of resources and sustainability.
This is manifesting itself in a number of ways. Academics at organisations such as MIT are engaged in research projects such as the Senseable City Lab.  But the most high profile is the idea of the smart city. These are cities that use intelligent technology to monitor their urban infrastructure and improve the quality of life for the people who live and work in them they include places such as Bristol, London, Dublin, Barcelona and Boston have something in common. It is particularly pertinent in the UK where around 80 percent of the population live in cities.
The industry involved in this is will be worth some $400 billion worldwide by 2020 and it has, of course, piqued the interest of politicians. At the national level in the UK, where global market share of this industry is expected to be 10 per cent ($40 billion) the government has announced it is to set up a new Smart Cities Forum, chaired by Universities and Science Minister David Willetts and Cities Minister Greg Clark, with representatives from cities, business, and scientists.
A new report called 'Global Market Opportunities and UK Capabilities for future smart cities' was published last week to highlights how the technology could transform lives and provide an economic boost. Volker Buscher, Arup Director and Smart Cities Forum member, who wrote the report, said: "Smart technologies can help address some of the challenges of rapid urbanisation by improving services and managing their efficiency. We already have incredible academics and professionals in the UK so we are well equipped to capitalise on this growing market and help create a better environment for us all."
The government has already invested around £95 million of research into smart cities funded by Research Councils UK, £50 million over five years earmarked for the new Future Cities Catapult centre being established by the Technology Strategy Board in London, and £33 million invested in future city demonstrators earlier this year.
One of the cities leading the way in all of this is Bristol. Championed by mayor George Ferguson, Bristol is aiming to be one of the top twenty cities in Europe by 2020. It sees two of the main drivers for this as the development of a digital economy and by setting world class environmental standards in every aspect of the way it function. As a smart city, these two objectives go hand in hand.
It's already got a head start on plenty of other places. In 2015, Bristol will be Europe's Green Capital. And it has already established an organisation called Connecting Bristol which has been working since 2006 to improve the technological infrastructure of the city, including its broadband network.  In doing so, it will set the benchmark not only for the UK's cities but also its large towns. This might especially be the case along the thriving M4 corridor in places like Reading, Swindon, Oxford and the home counties, which already boast some of the most successful technology based organisations in the UK.
The implications of these kinds of initiatives will be profound for the people and organisations of the world's cities and towns.  It's essential that the UK and its great cities like Bristol remain world leaders in the development of the ideas and infrastructure that help us to work in new and more rewarding ways. Because once we have shaped our cities, they will shape us.
________________________________
Charles Marks is Managing Director of office design and fit-out company Fresh. www.freshworkspace.com