March 15, 2019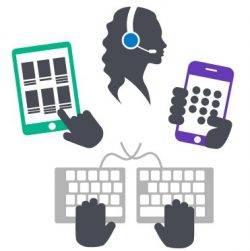 A leading not-for-profit business and disability organisation is asking employees and managers to share their experiences of requesting and arranging workplace adjustments via an anonymous online survey. Business Disability Forum wants to use 'The Great Big Adjustments Survey' to create a clear and up-to-date picture of what works and what doesn't work when it comes to making and managing adjustments. The membership organisation will use the findings to develop what it hopes will be one of the most informed pieces of research on the topic, ever created.
Angela Matthews, Head of Policy and Advice, Business Disability Forum, said: "Getting it right on workplace adjustments is crucial if employers want to create an inclusive and diverse working environment, which meets the needs of every single employee, at every stage of their career.
"A good adjustments process should remove barriers and be flexible enough to respond to an employee's needs, whatever they are going through in life. At the same time, it needs to suit the individual business – how it works and what it needs to deliver.
"Through 'The Great Big Adjustments Survey' we want to find out how effective workplace adjustments are and what is and isn't working for employees and managers across the UK. We also want to know if everyone who needs adjustments has them and how people feel about adjustments in their workplace.
"Whether you are an employee, a manager, or someone else managing people and processes in your organisation, we want to hear your experiences."
Business Disability Forum is calling on anyone with experience of workplace adjustments to take part in the short survey. The Great Big Workplace Adjustments survey can be completed at https://www.surveymonkey.co.uk/r/XCD2PDX . To complete the survey in a different way email policy@businessdisabilityforum.org.uk .The survey closes at 8am on Monday 8th April 2019.
Findings from the survey will be announced at Business Disability Forum's Annual Conference on Thursday 25th April. The Conference 'Disability leading the way' will take place at the British Library in London and is being sponsored by HSBC. Find out more and book your place at https://businessdisabilityforum.org.uk/networking-and-events/