October 22, 2021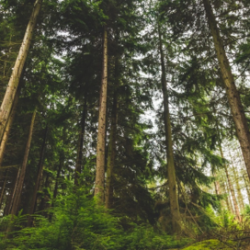 For Rainbow, looking out for the planet is just as important as taking care of clients. This is why they have been working hard to acquire the environmental standard ISO 14001, of which they have recently been accredited. Rainbow believes that receiving this attribution is important in illustrating their ongoing environmental commitments.
Through every step of their process, Rainbow considers everything in such a way to ensure minimal impact on the environment. This includes the manufacturers they use and the products and materials they select, to the way they dispose of their waste,
For each project, no matter how big or small, they not only recommend manufacturers that have the best environmental credentials, but also look to use products that are made from a high percentage of recycled content and/or can be recycled at the end of their life.
The waste from each project, this includes any furniture that the client no longer wants, is then disposed of in a number of ways – none of which include landfill. The initial aim if they are removing existing furniture is to find the products a new home. This not only prevents excess waste, but also helps charities, or school, or other companies that are in need. If this isn't possible, the next step is to recycle them.
To this end, Rainbow have partnered with waste management company, Powerday, who ensure that none of their waste is ever sent to landfill and have retained the recycling performance standard PAS 402:2013 for the past 5 years in a row.
Powerday's process includes breaking each product down into their component parts and separating them into what can be reused or recycled. Any waste that doesn't fall into either of these categories forms part of an agreement they have to provide high grade RDF (refuse derived fuel) bales which are sent from Port of Sheerness in Kent to Oxelösund Port in East Sweden. It is then supplied to the Fortum owned Hogdalen energy-from-waste (EFW) facility in Stockholm. This plant, for which Powerday supplies approximately 30 percent of the fuel, produces 2,174 GWh heat and 197 GWh electricity each year. This is enough to heat and power 20,000 homes in South Stockholm.
As part of Rainbow's ongoing commitment to sustainability and lowering their carbon footprint, they've implemented a tree planting scheme. This means that for any order over £500 (for smaller projects) or for each £100,000 (for larger projects), a tree will be planted at a site within the UK. For each tree that's planted, a certificate is issued with a unique number. This number can be entered into the 'EFOREST' website and the tree's planting location can either be specified or chosen at random.
Rainbow are also now accredited with ISO certification 9001 for systems and processes, and 45001 for health and safety.