April 9, 2018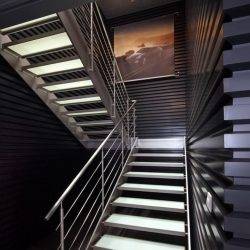 The British car industry has grabbed numerous headlines since the Brexit referendum due declining car sales and the uncertainty of its economic and regulatory prospects. In spite of these mounting concerns, the industry continues to invest in the design of its workplaces, not only by creating inviting and engaging places to work, but also by integrating automotive approaches to design and construction into the work environment. As a result, these workplaces don't just help car companies to stay competitive; they also provide new ideas for all sectors eager to build smarter and more efficient places to work.
On a basic level, car companies around the UK are making workplace design decisions that echo those of other industries tasked with attracting the best designers and engineers. Favouring attributes like environment responsibility, brand and collaboration, car companies around the UK are ensuring their workplaces promote physical and digital connectivity, integrate branded elements and product updates in engaging ways, and feature "catalyst projects" like innovation hubs, tech lounges and employee cafeterias that promote wellness, social interaction, and convenience.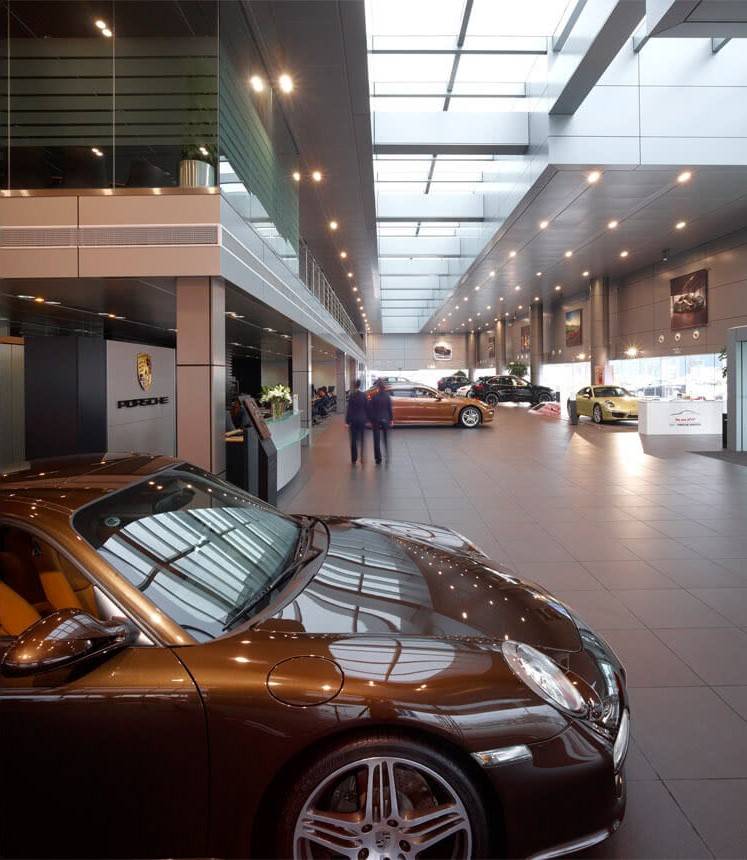 Although these workplace features are of vital importance to today's young and productive workforce, they aren't unique to automotive industry. The true differentiators—and the ways in which the industry is driving workplace design forward—come in the form of technological innovations and construction methods. Car companies are accustomed to inventing and refining their own processes around tech and manufacturing, and as a result, they seek smart buildings that reflect their values and needs. This desire is further driven by the need recruit an entirely new set of skilled workers with technology and digital skills necessary to support car manufacturing's expansion into these fields.
It comes as no surprise, then, that some UK car companies are setting their sights on parking management as a technology frontier where they can effect change in their work environments. Eager to prevent employees and visitors from circling parking lots looking for spaces to leave their cars, some companies are exploring systems that monitor parking availability, provide that information digitally, and guide employees to available spots. Others are going a step further and looking at driverless cars as ways to transport employees between campuses. In addition to saving up to 20 percent on parking lot capital expenses, as well as saving employees valuable time, car companies are doing what they do best—improving the driver experience.
As any Formula One fan can attest, car companies are at home with the concept that monitoring, measuring, and feedback loops can improve performance, efficiency, and user experience. As a result, many in the UK are taking an interest in building sensors that benefit facilities, IT, AV and security departments by measuring environmental conditions, occupancy, and utilization. Hot desk management and digital room scheduling are saving car companies around 33 percent energy usage and effectively creating 40-60 percent more usable meeting space by connecting building systems, giving employees the ability to reserve the spaces they need, and freeing up space not being used.
Finally, the car industry is accustomed to lean construction and efficient production methods that the how of new workplaces is as important as the what. In terms of efficiency, lean construction and BIM, the car manufacturing or powertrain side of these businesses is years ahead of typical building construction practices. Some car companies are looking to incorporate this same level of efficiency and planning into how they design, procure and build their buildings. They are working with workplace design teams to explore greater integration of off-site manufacture, innovative construction methods and rationalisation of their structures. In effect, they are asking their workplace architects and builders to approach the production of their workplaces in the same way they approach car production.
As car companies strive to retain market position over the coming years, they will likely continue to leverage their environments to the benefit of recruitment and retention. At the same time, they will naturally offer new insights to other sectors. The industry's approach to technology, digital integration and lean production methods will no doubt drive innovation in design thinking, which can then be translated into workplace design across industries.
_____________________________________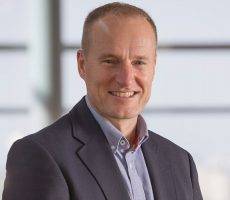 Paul Dunn is Executive Director at CallisonRTKL