May 9, 2019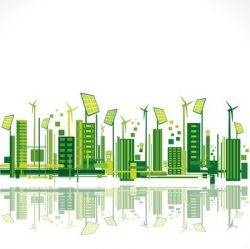 HP has published a new study underscoring the importance of sustainable business practices in recruiting, hiring and retaining top talent. It suggests that employees are more productive, motivated and engaged when working for an employer who is leading the charge in social responsibility. The global, 20,000-participant survey suggests that 61 percent believe sustainability is mandatory for businesses. Of those interviewed, 56 percent believe that ignoring environmental impact in the workplace is as bad as ignoring diversity and inclusion.
50 percent of Brits believe sustainability is key to engaging the workforce of the future
"Social responsibility is a must-have for the modern workforce, and only appears to be growing in significance," said George Brasher, Manager Director, HP UK.  "Yet the study highlights a concerning and growing dichotomy between the understood need for sustainable office supplies, for example with the false belief all ink and toner cartridges are recyclable."
In the UK, 53 percent of respondents say sustainability is no longer a nice to have for companies, it's a need to have. This is 8 percent less than the global average of 61 percent. Elsewhere, 54 percent of respondents in Germany, 60 percent in Spain, 61 percent in Italy and 63 percent in France say sustainability is now a need to have.
______________________________________