August 30, 2022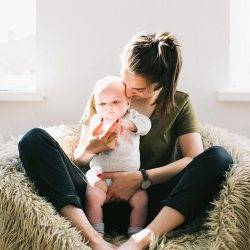 Working mothers are a resilient group, accustomed to juggling work responsibilities and family time with aplomb. Such was the conclusion in a report from McKinsey last year. But the day-to-day challenges they face can severely test that resilience. The proportion of working mums in the UK has just matched the highest ever recorded figure. In the three months to June, 75 per cent of women with dependent children were in employment, according to the Office for National Statistics. By comparison, 93 per cent of fathers were in employment during the same period.
The long-term trend of more mothers in work coincides with ever-increasing levels of tertiary education as women comprised nearly 59 per cent of new graduates last year. Indeed, the two phenomena are inextricably intertwined: higher levels of education and earnings invariably result in fewer women dropping out of the labour market after having a child, particularly since they now earn considerably more than they used to.
That is the good news. But other economic factors also play a significant part in the necessity to work: changes to childcare support, a sustained tight labour market, squeezes in benefits and pay against a background of surging inflation and spiralling energy costs. Furthermore, there were 3 million single parent families in the UK last year – the vast majority of whom are headed by women.
Taken together, the question therefore arises as to whether the headline statistics in relation to the number of working mothers are such a cause for celebration. Might they be a sign that society is at last fully able to support mums who want to work flexibly, or do they instead indicate increasing financial pressure, where not working is simply not a viable option?
A significant body of international research suggests that the growth in the number of women participating in tertiary education – well above that of their male counterparts – directly corresponds with three distinct trends: their increased importance in the workplace, a reduction in the number of women choosing to get married and a preference for having fewer children later, typically in their thirties.
The involvement of women in the labour market, particularly that of mothers, is routinely portrayed as simply a matter of personal choice. But the reality for most working mothers is often much more complex. Today, women who choose to become mothers are impacted by myriad factors that may force them to continue working by necessity.
Some might regard this statement as anathema, but harsh economic truth dismantles the concept that women are entirely free to choose whether or not they want to continue working once they become mothers.
Another critical factor is the cost of childcare, which remains stubbornly high in the UK when compared to average incomes. According to recent analysis from the Trades Union Congress (TUC), the cost of childcare has increased by more than £2,000 over the past decade as parents face some of the highest childcare costs among leading economies, according to the Organisation for Economic Co-operation and Development (OECD). The UK is now the second most expensive country in the world for childcare costs, with fees costing families almost two-thirds as much as their monthly mortgage or rental payments.
Despite the much-heralded growth in flexible working, a culture still exists in many companies and sectors where working mothers do not feel able to request it. Notably, more than 40 per cent of women who are also mothers of young children say that they would fear discrimination should they ask about flexible working in a job interview.
A final key consideration involves benefits, specifically Universal Credit (UC) entitlements for single mothers. These are dependent on a 'work-first' approach, where UC recipients are required to spend up to 35 hours a week searching for employment. Failure to do so can result in sanctions being imposed – the partial or complete withdrawal of benefit payments.
In turn, this can create further gender inequalities arising in the labour market since mothers may be compelled to take the first available job regardless of its compatibility with their education, experience or caring responsibilities.
In looking only at the headline figures showing a record percentage of working mothers, we should therefore exercise caution. Instead of celebrating a record number of mothers in work as another landmark in the battle for women's equality in the workplace, we should consider the bigger picture: that a rapidly deteriorating economic situation in the UK may be pushing mothers into work and keeping them there through necessity, rather than choice, in order to provide for their families.