January 14, 2013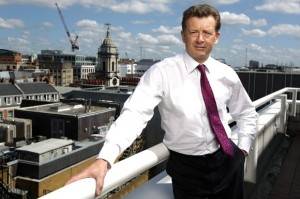 Jones Lang LaSalle's Andrew Gould has succeeded Dan Labbad, Group CEO of Lend Lease, as Chairman of the UK Green Building Council. He takes up the position at a time when business leaders are increasingly focused on the need to show leadership on climate change and recognise the opportunities for green growth in the UK. The UK Green Building Council is an industry-led campaign group, part of a global network of Councils that are active in over 90 countries worldwide.
Jones Lang LaSalle was a founder member of the UK-GBC and Gould, who is also a member of the Government's Green Construction Board has been on the Board of Trustees since 2010. Andrew Gould said: "The real estate and built environment sector is responsible for over a third of the world's carbon emissions, so has a crucial part to play in tackling climate change. The UK should be at the forefront of this challenge and strong leadership is coming from the private sector. We need to see greater consistency on policy from Government to support this.
"As well as being the right thing to do there are significant business benefits in a green economy, with greener buildings being more resilient; a better long term investment; and better for occupiers and users. But there is a long way to go, and through my chairing of the UK Green Building Council I hope we can move sustainability even further into mainstream business consciousness, and in particular engage the finance sector, which plays a crucial role."
Commented Paul King, chief executive of the UK Green Building Council: "Andrew is a very well-respected heavy hitter in the property sector. His appointment demonstrates the seriousness with which the industry is now getting to grips with sustainability and shows a real commitment to the cause. Under Andrew's chairmanship I'm confident UK-GBC can go from strength to strength."
Andrew Gould has played a variety of senior leadership roles at Jones Lang LaSalle since he joined in 1989, most recently as UK Chief Executive from 2009 to 2012, including leading the firm through its successful merger with King Sturge in 2011.