March 25, 2019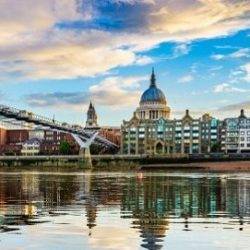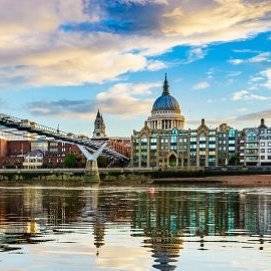 Alongside the uncertainty surrounding Brexit there have been many predictions that London will be particularly hard-hit by the economic fallout. However, a new analysis by savoystewart.co.uk of Knight Frank's The London Report 2019 proposes London will continue to attract the interest of occupiers and investors alike. The research suggests that London saw greater volumes of commercial real estate investment than any other global city in 2018 – with over £16 billion of transactions.
Likewise, in 2018, 14.8 million sq. ft. was let in the London office market; the highest level since 2014 and 15 percent above the long-term average. Work in London has remained buoyant too. According to the Office for National Statistics (ONS), in the two years following the referendum, the capital's workforce grew by 278,000 jobs on a net basis. The information and communication sector accounted for 26 percent of these new roles, while the financial sector has seen close to 6,000 jobs created since the vote, disproving some concern over job loss and relocation.
Darren Best, managing director of savoystewart.co.uk, comments:"London is the hub of debate amid Brexit. There is a lot of expectation regarding its future power as our capital and, in turn, our future power as a country. But we shouldn't get caught up in what we don't know; the what ifs and the maybes.
"We should focus on what we do know; the facts and figures. In the two-and-a-half years since the vote, we have maintained healthy investment and a healthy workforce."
Focusing on investment, it appears that foreign capital remains key. Over 80 percent of acquisitions were driven by overseas purchasers in 2018. An analysis of the source of London office investment in 2017 compared to 2018, indicates where interest lies and helps predict what global partners the UK should nurture moving forward in 2019.
In 2017, Greater China held the highest source of London office investment, at 42 percent. Followed by homegrown investment (UK; 16 percent) and healthy acquisition from Germany (10 percent) and the US (7 percent.)
In 2018, London office investment in Greater China dropped by half, bringing the total to 21 percent. This is perhaps to be expected following capital controls imposed on outbound investment in this region. Homegrown investment grew by 1 percent (UK; 17 percent) amid a drop in investment from Germany (4 percent) and the US (6 percent.)
Encouragingly, despite a fall in investment in certain areas, we can see a great rise in emerging markets. Notably, London office investment in South Korea grew from 2 percent in 2017 to a prosperous 16 percent in 2018. While investment in Singapore grew from 1 percent in 2017 to 9 percent in 2018.
Slight yet impactful rises in London office investment can also be seen in Israel (1 percent in 2017; 4 percent in 2018), Spain (0 percent in 2017; 4 percent in 2018) and Norway (1 percent in 2017; 3 percent in 2018.)