March 18, 2013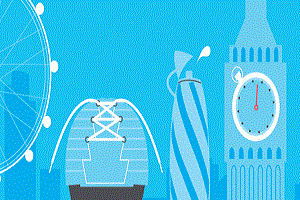 London is host this week to an event that brings together architects, planners, designers, developers, and public health professionals to explore how building design and policy decisions can make communities healthier, helping prevent diseases such as obesity, diabetes, heart disease and some cancers. The Greater London Authority is holding the event in the wake of the 2012 Olympic and Paralympic Games to explore how active design principles were applied to the events and their legacy and to hear how plans are developing around major events coming up in Sochi, Glasgow and Rio de Janeiro.
Mayor of London Boris Johnson said: "London is being transformed, with inviting public spaces to relax in, new bike routes to entice cyclists, plots of land to grow food in and facilities to boost sports participation.
"We've got designs on making London one of the fittest cities in the world and this event is a great opportunity to share our expertise and learn from other cities."
This week's event, which runs from 18th – 19th March builds on the highly successful annual Fit City conferences held in New York, which expanded to include a Fit World element in 2012, attracting a number of key stakeholders from around the globe.