March 13, 2018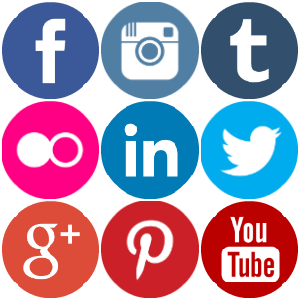 At Watson King we surveyed the websites of the Top 100 European manufacturers of office furniture products, the results showed that 13 percent use no form of social media at all and 25 percent use less than three types. There are also some surprising results on which the most popular channels are. There is evidence to suggest that companies are unsure about the most effective way to use social media channels and which ones are the most appropriate to select. Also, there appears to be fundamental issues on how to integrate social media and communication channels to get the best results.
Also, the way in which companies set up to communicate with their clients, tends to follow very traditional methods and separate the three key elements in Social Media and Communications (Smac). These three are:
requesting "please Follow us" so we can tell you important things
please "Share our information" so important information goes to your network
here is how we can "Make Contact" so we can talk and help you
Having these functions in separate places on a web site is inefficient and with a little creativity could be much more effective. So, does all this really matter? Well some companies without social media content are very successful, but the exception to the rule only really works if you are seasoned marketeers.
Now, which one should I choose?
If you were thinking "what the most popular social media tool", you are quite likely to say it's Twitter, but you would be wrong, just like me……. its Facebook with 72 percent of companies using it. That was a surprise, as I was sure it was more relevant for personal use and sharing what you had for breakfast.
The next in line then must surely be Twitter, but again wrong, at 59 percent it is LinkedIn, once more something of a turn up for the books. So of course, the favourite tool of many a twit, must be in third place and the proud recipient of the bronze medal, but no, yet another surprise as third place goes to You Tube, with 56 percent of the companies surveyed using it.
So, OK so let's guess, who could be in fourth place. Taking a wild guess it could be, ………perhaps Instagram. Well would you believe it, wrong again, fourth place is…………yes, at last, its Twitter, with 47 percent.
Looking at the others, it is neck and neck with Pinterest on 44 percent and Instagram and scoring 43 percent. Then a sizeable gap to company blogs which reached a reserved 17 percent, and the one-time great white hope Google+ with 14 percent, which to me shows that it appears to have missed the boat. The final score goes to Xing at 11 percent, and if you are in Germany it will be familiar, otherwise you may not have heard about it. There is then a smattering of other channels such as Tumblr, Reddit, Flikr, Myspace, Vimeo and Foursquare but these are used by only one or two companies.
So, what do you think about that?  We conclude that are there too many options and does everyone really have enough time for them. Frankly though, it doesn't really matter as the recipients will tune into whatever they think is right for them and you may well need to cater for that.
When  looking over all these web sites, it is not obvious if there has been in depth consideration of which Smac tools are best to use, and in some cases there may be little analysis at all, and a decision to do them all and hope for the best.  And some, as has been shown, are oblivious to social media and just ignore it. Whatever the case there does seem to be uncertainty, and something worth looking at.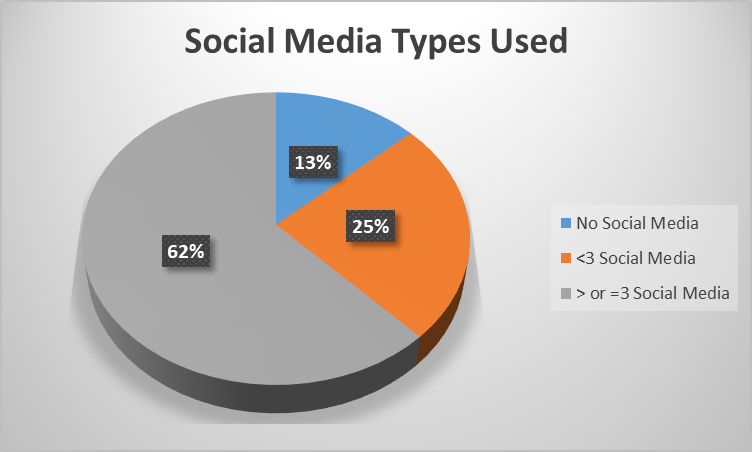 Are they all the same and do they work?
Of course, when you come to select, it is important to remember that these tools do not all do the same thing. You Tube is a place to store video output and Twitter tells you where to go, sometimes quite literally. Pintrest is a photo library and Instagram similar with added commentary. LinkedIn is a great business and person search engine and distributes news and information professionally.
So, when the analysis is done and dusted, the final selection should really form part of a strategy that is driven by what your ultimate objectives are, and you want to achieve. In our opinion the process needs to be thought about, not left to chance and perhaps requires some good practical advice.
It is also true that the more social media you use the more you must keep up to date, but again with the right strategy and tools like Hootsuite, you can plan a week or a month ahead and distribute information and communication automatically.
Our recommendation in the selection of social media should cover most bases, perhaps not Google+ but include a company Blog. The figures for use do seem low, but as an option it can be a place on your web site to locate much of your social media content, and attracting visitors back to your website is important.
Company or personal
Having a company specific social media platform is important for many reasons, but it is important to consider the "unintended" consequences when this strategy becomes blurred. Twitter, Facebook and LinkedIn in particular, are also popular with individuals. During someone's career they can build a very large following and this is usually courtesy of their company. When they leave they may well take with them, your social media property. D=o we hear some voices, mainly those in charge, saying naughty, naughty, and other saying no please don't mention that. Ooops too late.
Is my web site important?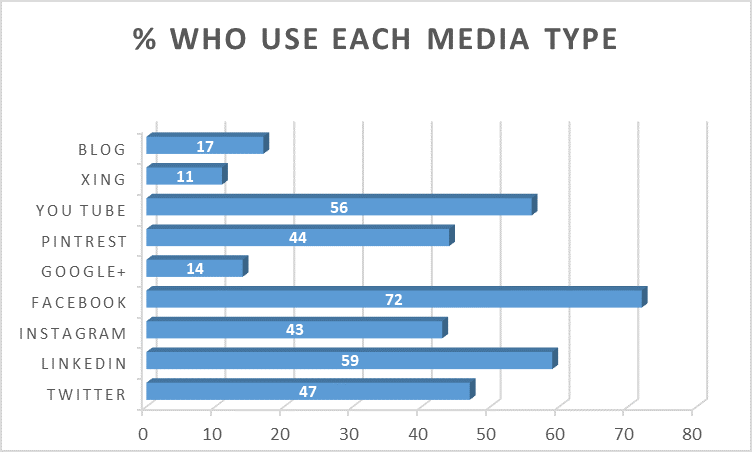 With the popularity of social media and online portals, some may believe that the web site has taken on a less important role. Well, our view it is quite the opposite. The website is and should always be the core of any company's commercial activity. It is where you want clientele to go and stay for as long as possible. Where they can extract information, find out about you and how you can help them, becoming a good and familiar friend. More time with you and less with competitors.
The website is the library and knowledge centre, if you like it is the brain and so needs to be exercised regularly. And as our attention spans are short it must dispense information efficiently which means being intuitive and simple to understand.
Having reviewed so many web sites during this study, there are obviously quite a few sights. The good, the bad and the downright ugly, and oh yes there is also the plain. But generally, we have concluded that most are above average, with some very good and about 15 percent in the category of "please stay behind and see me after class". There are areas for most to improve.
Quality not quantity
Social media tools are the messengers issuing invitations to come to the party (on the website) and we all want to go to the best parties. These messages have to say "I have something interesting to show you, to tell you. Come and have a look". But this is not always the case, in fact in our experience a large amount of the posts on social media are a waste, totally boring, the same as many others and the fact that four people may like a post and do nothing about it, is a failure. Receiving an endless stream of news about the latest product, new work practice blueprint found buried in a Cologne bar, lots of people drinking at our party last night and others like this are counterproductive. When you become trusted to provide really good information you have more chance of being noticed, even if this is on a less frequent cycle. Quality not quantity.
The big issue
One criticism we have with many websites is the almost universal lack of coordination of social media and Communication (Smac). Links to social media and ways for site visitors to make contact or make an enquiry are seldom in the same place and certainly don't seem to have the same priority or quality as other more visually appealing areas. Link Buttons are not always obvious and generally positioned at the bottom section of the web site. The "Contact Us" section is generally poorly designed, bland and if there is an extensive form to fill in it can put off visitors.
Our recommendation for more effective web sites is to have in one place a Smac area where visitors can see what is available, what benefits they will get from being involved, with attractive invitations to subscribe to your social media channels and how they can contact you and vice versa.  This area should be the clearly visible and visually appealing, and no matter where you are on the site it should only be one click away.
___________________________________
Colin Watson is the CEO of business consultancy Watson King