March 11, 2021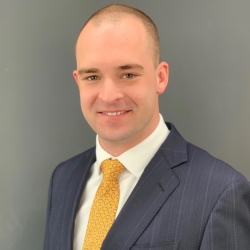 Oliver has been with FUTURE Designs for 10 years and has consistently proven his value and commitment to the business, winning the recognition of colleagues and clients.
In his new role Oliver will continue to lead the FUTURE Designs UK sales team, whilst developing and implementing commercial strategies with the objective to further accelerate growth and market share of FUTURE Designs.
Prior to joining FUTURE Designs, Oliver spent a number of years in Singapore, gaining valuable experience beyond the construction sector, which enables him to bring fresh perspective and insight to the business.
Paul Noad, Operations Director says: "I am delighted to welcome Oliver to the FUTURE Designs board. He has grown into his role and is held in high regard by all his clients and proved to be an exceptional ambassador when representing our brand in the marketplace."
Oliver Clements, Commercial Director says: "I am so excited to be taking on this new role at FUTUTRE Designs and the inevitable challenges it will bring. It is a great business with even more potential to be realised through our innovative approach and attention to detail, as we strive to deliver the ambitions of all our clients, ensuring they experience the unique attention to detail we are renowned for."