May 19, 2020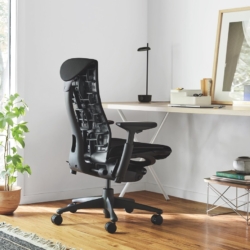 Even as the COVID-19 lockdown eases, it is predicted that many people will continue to work remotely for the foreseeable future. Government advice remains that those who can work from home should do so. This throws up a key question for employers both in the current circumstances and going forward. Namely, what are employers' ongoing legal obligations for the health and safety of homeworkers? Put simply, as an employer, you have the same legal duty of care for the health, safety and wellbeing of employees working from home as you do for those based in your office. So it's worthwhile knowing what that means.
For most employees, the key pieces of legislation to be aware of are The Health & Safety at Work Act 1974 and The Management of Health and Safety at Work Regulations 1999.
The Health & Safety at Work Act states that employers must "make a suitable and sufficient assessment of the risks to the health and safety of employees to which they are exposed whilst they are at work". The Act makes no distinctions between homeworkers or anyone working from home.
Meanwhile, the Management of Health and Safety at Work Regulations is more clear-cut. Here the regulations state that "employers are responsible for the health and safety of homeworkers, as far as is reasonably practicable."
In the circumstances, the temptation to let health and safety play second-fiddle to business continuity is understandable. Although the Health and Safety Executive (HSE) has written a considerable amount on COVID-19, they have not revised their position on employers' responsibilities to homeworkers. Most homeworkers will be working from a desk or workstation with a PC or laptop. The HSE states that 'there is no increased risk from DSE (Display Screen Equipment) work for those working at home temporarily. So in that situation, employers do not need to do home workstation assessments."
A long term view
In an office setting, employers have control over the environment allowing them to mitigate common risks
The risk of occupational illness or injury from using a computer and peripherals tend to manifest over a longer period. However, DSE represents only one of the risks of injury to homeworkers. In an office setting, employers have control over the environment allowing them to mitigate common risks – like tripping over wires or slipping on wet surfaces. With homeworkers, this is more challenging.
Homeworkers can be assessed with an 'at-home risk assessment'. This approach has been the standard practice even before social distancing measures.  HR managers can provide the employee with a detailed questionnaire to help the worker self-assess their workspace. The HR manager will then be on hand to offer guidance and support where necessary. Increasingly HR departments are using video conferencing tools like Zoom and Skype to support the assessment process whilst providing real-time input on the employee's home working environment.
If your company has not already drafted an at-home risk assessment document, these can be found online. The HSE has a free display screen equipment (DSE) workstation checklist.
Finally, a word about insurance. Under the Employers' Liability (Compulsory Insurance) Act 1969, EL insurance must offer sufficient protection to all workers, in the event of a work accident or occupational illness. Although an insurer cannot refuse to pay compensation to an injured employee, if a business failed to carry out a suitable risk assessment, the insurer may take legal action to recover their loss if an employee makes a claim against the employer.
Just as the health and safety of an employee is an ongoing concern, so should the risk assessment process be. In the current circumstances, a template risk assessment could be carried out. Once the dust has settled, you may wish to conduct a secondary, more bespoke assessment. Either way, the employee should feel able to raise any issues regarding health and safety with management, both during the assessment process and afterwards.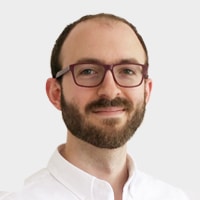 Chris is a co-founder and Director of Quittance Legal Services.  Chris has played key roles in the founding and shaping of a number of legal services brands and is a regular commentator in the legal press.