January 18, 2018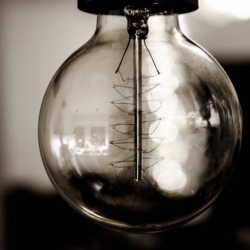 The UK's productivity is lagging behind other G7 countries and property directors are concerned that landlords' lack of proactivity around commercial property innovation may hamper efforts to move the UK up the productivity league table, according to the newly published results of  a survey carried out at the Property Directors Forum in December 2017, hosted by Avison Young. Attendees at the event held at The Royal Society of Chemistry, Piccadilly, were asked to provide their thoughts on property innovation and the role that landlords have in leading the way. The survey revealed that not one of the property directors have been approached by their landlord(s), proactively, to discuss property innovation and, in fact, 40 percent of directors reported their landlord as being reluctant to innovate.
Results from the survey also suggest that property directors could do more to lead innovation, as over half (53 percent) of property directors have not yet approached their landlord to discuss commercial property innovation, and one in 33 (3 percent) are not looking to innovate at all.
Only 7 percent of property directors believe innovation is one of the company's core objectives, two in ten organisations do not have a property innovation strategy and 27 percent of organisations have not yet secured a budget for innovation.
With innovation considered essential to growth and increased productivity, 77 percent of the respondents confirmed they will be investing in property innovation in the next 12 months and over eight in ten property directors have carried out innovation initiatives in the last 12 months.
The survey also revealed that 62 percent of the respondents have invested in energy efficiency improvements and 17 percent in renewable energy. Sustainable initiatives took priority in property innovation efforts, and this is likely to continue to be the case. Property Directors discussed rental growth in 2018 and predict an increasing pressure on cash and the need to have more flexible space, with 80 percent in agreement that the space per person will decrease.
Jason Sibthorpe, Avison Young's Principal and UK Managing Director, said: "What is prevalent from this survey is the importance of innovation and collaboration in moving the UK up the productivity league table. Property Directors are in agreement that property innovation must be prioritised in order to move the industry forward, as property will be expected to deliver more from less as the market toughens. Many Property Directors have implemented innovation initiatives in the last year, with sustainability and energy efficiency as a core focus. The innovation challenges exist in energy management, lighting and emergency lighting and metering and monitoring – these should be the focus of the following year's innovation strategies.
"In order to move property innovation up the strategy list the benefits needs to be sold to boards, alongside cross-industry collaboration. Sharing best practice is key among the occupier community, to identify the best innovation and to access its benefits at a much quicker pace."