August 16, 2013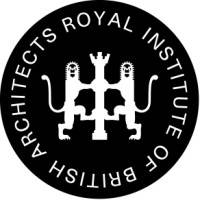 The July 2013 Future Trends Survey from the Royal Institute of British Architects (RIBA) claims that the levels of optimism felt by architectural practices about their workloads is at its highest level since the first ever survey in early 2009. The survey uses an index to gauge workloads and recorded a substantial hike to +23 in July, up from +17 in June, although the survey has seen a consistent upturn since the turn of the year. The report will come as good news to firms supplying products and services across the whole built environment sector who will see this as a sign that the market will continue a sustained recovery in the near future.
Announcing the results of the latest survey RIBA Director of Practice Adrian Dobson said: 'There is a clear sense from a number of our members that the overall market for architects' services is beginning to turn in a more positive direction.'
The increased level of optimism has not yet fed through into a significant overall increase in actual workloads, but when asked about work in progress practices continue to report steady workloads on a year-on-year basis. Whilst recovery from the recession is slow the market for architects' services has clearly stabilised, and practices are seeing grounds for much more optimism about future workloads.
Medium-sized practices (11 – 50 staff) are currently most positive about the prospect of an improvement in workloads during the next quarter.
In terms of geographical analysis, all the nations and regions in the UK returned positive workload forecast balance figures this month, with the South of England (balance figure +38) and Scotland (balance figure +38) being the most optimistic.
The RIBA Future Trends Staffing Index also saw a significant increase to +5 in July 2013, compared with +1 in June 2013. This is the highest level the Staffing Index has reached since the start of the RIBA Future Trends Survey in January 2009. The positive trend in permanent staffing forecast was mirrored in the index for temporary staffing, which also increased (up to +8 in July 2013 from +5 in June 2013).
The consolidation of the recent rises in key staffing indices is a very positive indicator of improving conditions, with practices becoming more willing to increase their headcounts.