March 28, 2013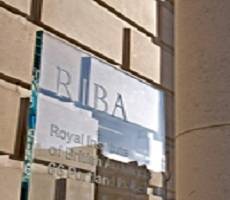 The latest Future Trends Survey by the Royal Institute of British Architects (RIBA) is showing a more positive picture for the architect profession and the wider construction sector. The RIBA's Workload Index for February 2013 stands at +16, the third consecutive monthly increase, and has now remained in positive territory since November 2012 which continues to suggest improved confidence amongst architects regarding their future growth prospects. RIBA practices report that overall actual workloads remained stable throughout 2012, following falls in every calendar year from 2009 until 2011.
The commercial sector forecast (balance figure +6), public sector forecast (balance figure zero) and community sector forecast (balance figure +4) all showed significant improvements. Large architectural practices (51+ staff) continued to be the most optimistic about future workloads (balance figure +43), but practices of all sizes returned positive workload forecast balance figures. With the exception of Scotland and Northern Ireland, UK nations and regions returned positive balance figures.
RIBA Director of Practice Adrian Dobson said: "Practices remain very cautious in general about taking on additional permanent staff, but this first ever positive return must be welcomed. There is evidence from our survey data that practices are also becoming more confident about employing more temporary staff to meet workload requirements."
There is also good news on recruitment, as the RIBA Future Trends Staffing Index rose to +1 in February 2013, up from -6 in January 2013; the first time since the RIBA Future Trends survey commenced in January 2009 that a positive balance figure has been reported.
Practices located in London and the North of England are currently the most likely to take on additional staff during the next quarter, whilst practices in Northern Ireland are the most cautious, predicting further reduction in staffing levels.
In December 2012, the percentage of respondents reporting that they had personally been under-employed in the last month was 22 per cent, the lowest figure since May 2012, suggesting that whilst there remains significant over capacity in the architects' profession this situation may be beginning to improve.
by Sara Bean