April 1, 2016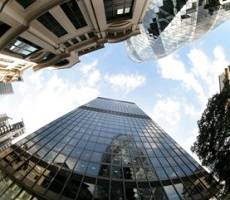 Companies outsourcing their real estate and facilities management needs have hit record levels across Europe, finds new data. According to CBRE, its EMEA Global Workplace Solutions (GWS) business received a record number of Requests for Information (RFI) or Requests for Proposals (RFP) from organisations wishing to outsource all, or part, of their real estate activities in 2015. This marks a 190 percent increase over 2012, with the data showing the most popular function to outsource is facilities management, with 64 percent of briefs including this service. The trend for outsourcing is also reflected in CBRE's European Occupier Survey, which spans 120 organisations. Fifty-four percent of respondents noted that that they outsourced some or part of their property requirements. This figure marks an uplift from 30 percent the year before and demonstrates that more corporates are seeking, and using, specialist property advisors for outsourcing advice.
While CBRE's analysis found that the industrial sector was the most active in the EMEA real estate outsourcing arena, accounting for 23 percent of RFIs and RFPs received in 2015, strong demand for outsourcing services was also recorded in the technology sector – at 14 percent of activity, with financial services and healthcare each representing an additional 10 percent.
Said Ian Entwisle, Chief Executive Officer, GWS EMEA at CBRE:
"Initially, contracts were task-orientated and focused on cost savings, but over time that has changed. The skills consultants can offer integrating the four main strands of real estate outsourcing, namely the management of facilities, transactions, projects and strategy consultancy, has become core parts of the attraction of the service.
"As a result, companies realise they can create a competitive advantage by maximising their estates through leveraging scale and utilising advances in technology to create better work environments."
Click for a discussion of this trend by Annie Corrway, Vice President – Client Solutions, EMEA GWS in this video.