February 4, 2014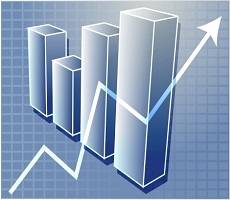 The construction industry has had its best month for almost six-and-a-half years; including the largest increase in commercial activity since August 2007. Although the upturn was led by house building, which increased for the twelfth successive month; surging growth was also recorded for commercial construction and civil engineering, due to increased spending by business on infrastructure, office space, industrial units and retail outlets. The Markit/CIPS Construction PMI™ rose from 62.1 in December to 64.6, its highest since August 2007 – one of the strongest growth rates seen since survey data were first collected in 1997. The index shows that while house building has been rising for a full year, commercial building and civil engineering only started recovering in earnest last summer. However, growth of both has now accelerated sharply.
The January survey showed the largest increase in commercial activity since August 2007 while civil engineering enjoyed the strongest increase since July of that year. Like house building, both are rising at rates rarely seen in the survey's history.
The survey also points to growth being sustained at a strong pace in coming months. Construction firms' expectations about the year ahead hit their highest since September 2009, and inflows of new work rose at the fastest pace since August 2007.
The upturn in demand for construction work and the brighter outlook prompted firms to take on extra staff for an eighth successive month, with the rate of job creation edging back closer to November's near-record high.
The survey therefore adds to recent evidence from the manufacturing PMI survey that business investment is currently growing strongly, which in turn bodes well for a more sustainable and healthy economic recovery.