June 16, 2020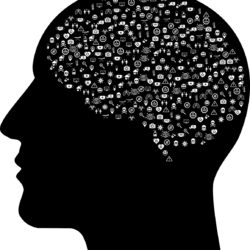 A survey of 2,000 UK consumers by digital health company BioBeats suggests that nearly a quarter (21 percent) of UK employees say that their mental health will be negatively impacted by extending remote working measures post-lockdown. Only 5 percent of respondents state that their mental health will improve as a result of extended remote working but alarmingly only 3 percent say they would ask for help in coping with this new way of working, which presents a striking gap between employees' needs and their ability to seek support from their employer.
"The transition to a more permanent new way of working will have an impact on employee wellbeing"
David Plans, CEO of BioBeats stated: "While the flexibility provided by extended remote working can ultimately be a good thing for employees, people admit that they'll be impacted by extended work-from-home measures and very few say they will ask for help with said measures. This means that employers will need to act proactively to ensure that employee mental wellness is a priority. The 14 percent of UK employees who say they look forward to increased work from home will also benefit from added support to ensure that they are able to stay engaged and productive in a new environment."
While 23 percent of employees state that they wish to continue working from home once lockdown is lifted, the fact that nearly the same amount (21 percent) state that they feel that extended remote working will negatively impact their mental health suggests a need for employers to pre-empt and address the issue of employee mental wellbeing as part of their change management strategy. Because 97 percent of employees are unlikely to take steps to seek out help from their employer in coping with this change, employers must be prepared to act proactively.
The survey also claims that home as the epicentre for all of life's activities is likely to remain, with 23 percent of respondents saying that they expect to continue to both work and socialise from home even once lockdown restrictions are fully lifted. In particular, at-home leisure activities such as baking, cooking, and gardening are likely to remain popular, with 29 percent of respondents saying they intend to carry on with the home-based leisure activities they picked up during lockdown.