May 18, 2018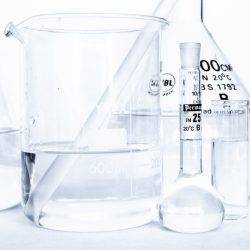 In today's society there is far more awareness and concern around additives in food and drink, vehicle emissions and the pollutants from factories. There is, however, a remarkable lack of knowledge when it comes to the air quality of our working environment, beyond air conditioning systems and whether printers emit anything 'nasty'. The truth is that most of the contents of our offices are emitting substances; invisibly polluting the air we breathe for most of the day. And not least the furniture that surrounds us. Chemicals play a big part in the manufacturing of furniture, from glues to lacquers, fabric treatments to flame retardants. Chemicals are not all bad though. We need chemicals for almost everything we do. They enable us to create products that are long lasting, good looking and comfortable. Progress has much to thank chemicals for. The key is knowing what chemicals to use and what to avoid.
The human factor
The problem is that chemicals get in to our bodies and cause damage. In general chemicals are either soluble in fat or in water. The human body can dispense with chemicals that are water soluble through natural organic processes. However the human body can't easily rid itself of chemicals that are soluble in fat. Men particularly have no natural disposal method and for women the answer is even worse… rid the body of toxins by breast feeding or giving birth!
A study in the US found that 75% of the mother's breast milk analysed contained traces of Bisphenol A – a known hormone disruptor – used in plastic, lacquer and glue. Hormone disruptors are also commonly found in Phthalates (softeners in plastic and rubber). Studies in Denmark have shown that hormonal disruptors are linked to the earlier onset of puberty in girls – today girls reach puberty 1 year earlier than 15 years ago
Brominated flame retardants also contain hormone disruptors. According to a study last year in Canada, 90% of adults have traces of brominated flame retardants in their bodies.
This may all sound doomsday and alarmist but there is so little knowledge of the risks that the right questions are often being missed in the specification process of furniture. Being aware of the threats and their origins and knowing what to look for to avoid them should be a mainstay of those both specifying and buying workplace furniture.
What to avoid
Phtalates: used as softeners in plastics. And in paint and glue. Suspected of being hormone disruptors.
Flame retardants: Used in textiles and plastics. Especially foam. Used to delay time before a product is ignited and covered in flames. However there is an argument to be had around the benefits (of a few extra minutes) compared to the constant emissions in everyday life plus the smoke risk when it is on fire.
Flame retardants are very persistent so they don't break down easily – they have even been found in polar bears!
Bisphenol A. Used in plastic, lacquer and glue. Scientist agree that it is hormonal disruptor. In EU there are bans for it in food containers for children under the age of 3, such as nursing bottles.
Formaldehyde: Can be present in glue in chipboard and in textiles and leather. A known human carcinogen, formaldehyde is associated with nasal and brain cancers and possibly leukemia.
VOC: Present in paint, lacquer, glue and cleaners. Can cause headaches, poor concentration and poor air quality. A lacquer containing VOCs will emit for quite some time during the life of the product. Studies have shown that ability to concentrate is worse in working environments that have a higher concentration of VOCs.
Reach candidate list: The worst of them all. This is a list is created by the chemical agency in the EU and contains 200 or so chemicals for which special licenses apply. As a purchaser you have the right to know from the producer of any product if it contains any substances on the list.
The good stuff
The good news is there are usually perfectly acceptable alternatives:
Water-based lacquers, for example, give zero or extremely low VOC emissions
Eco-labelled products – such as EU Ecolabel and Sweden's Möbelfakta – give peace of mind
Fabrics with the EU Ecolabel and Oeko-tex guarantee are good choices. Why not choose wool, which is naturally flame retardant?
Playing your part
For all this to bring a benefit to the people using our furniture we also have to raise awareness to those specifying it. We would like to see more people asking difficult questions and being more specific in their tendering processes. By taking the time to insist on knowing the chemical content of products, specifiers can gain a competitive advantage to offer their clients and be safe in the knowledge that the long-term benefits of their design schemes can be measured and valued.
____________________________________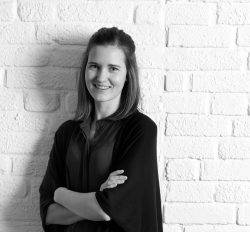 Johanna Ljunggren is Corporate Sustainability Manager at Kinnarps. Kinnarps is committed to using materials free from any unnecessary chemicals to create healthier work environments.