June 25, 2013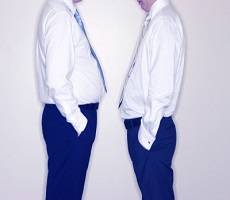 Bad lifestyle choices are shaving over four years off British employee's lives, leaving them unhealthy and old before their time and creating a "time-bomb" for UK employers. According to the wellness survey of 10,000 employees in the UK, 86 per cent of British workers have an average Vitality (health) Age of 4.1 years older than their real age due to unhealthy lifestyles. Vitality Age gives an estimate of years of life lost or gained by taking into consideration the presence or absence of certain risk factors. Nearly a third (31.2 per cent) of employees have three or more risk factors, putting them at serious risk of ill health, and the biggest contributing factors for a higher Vitality Age are lack of physical activity and being overweight.
The findings are a result of Britain's first Healthiest  Company  Report,  run  by  the  health  insurer  and  wellness programme provider PruHealth and recruiter Mercer, which used PruHealth's "Vitality Age Algorithm" to check if a person's health-risk age matched their actual chronological age.  It takes into  account  a  number  of  lifestyle  categories and  risk  factors  including  BMI  (body  mass  index),  cholesterol  levels  and  blood  pressure, blood  glucose  levels,  smoking,  alcohol,  nutrition,  exercise, stress  and  wellbeing.
Men aged between 40-49 years old are the riskiest group most likely to have a higher Vitality Age. Those with a higher Vitality age than their real age are 12 per cent more likely to visit the GP and 13 per cent more likely to be hospitalised.
Explained Neville Koopowitz, Chief Executive of PruHealth:  "Having a higher Vitality Age is putting Britain's workers at serious risk of ill health as they get older, which is creating a time-bomb for UK Plc.  British business will have to pick up the increasing cost of absenteeism and presenteeism from an ageing population that will be retiring much later.
"Over the last few decades people have been living longer but they are not living longer, healthier lives and are very likely to suffer from chronic disease, dramatically reducing quality of life, with their employers picking up the bill."
The report was released to coincide with the 2013 winners of "Britain's Healthiest Companies" which were won by Adidas UK for mid-sized company and Quintiles in the over 1,000 eligible-employees category.
"The working environment plays a crucial role in shaping the health and wellbeing of staff because many spend most of their waking hours at work," said John Anderson, UK Market Business Leader for Health and Benefits at Mercer.
"The first step on this path is to embrace employee health improvement as a potential route to improving engagement and productivity, much as entrants into Britain's Healthiest Company have done.  The next step is to understand the size and nature of the issues, which can be understood by collating and analysing available data.  This will then allow for the creation of targeted health and wellbeing initiatives and a review cycle that will ensure the initiatives remain current and in tune with the changing working population.
"Our latest findings add to the business case for ensuring a healthy company and we expect to see many more organisations looking to review investment in this area."
Click here to view the full list of winners of Britain's Healthiest Company