February 4, 2020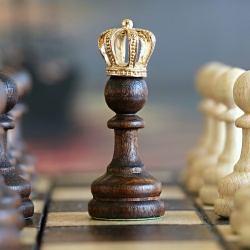 More than 600 business and HR leaders gathered at London's Hilton on Park Lane on 30 January 2020 as the Top Employers Institute, an international certifier recognising excellence in employee conditions, revealed its list of certified UK and Ireland top employers for 2020. The host, comedian Ed Gamble, congratulated the 92 certified employers (82 in the UK and 10 in Ireland). There were 10 newly certified organisations, including Reckitt Benckiser, a consumer goods company, clothing and retail brand Puma and Charles Hurst, a Northern Irish new and used vehicle dealer.
Phil Sproston, country manager UK & Ireland at the Top Employers Institute, said: "Our 2020 top employers are moving rapidly along the road of transformation. In the process, they are managing to create more 'fluid' organisations: less reliant on old structures and hierarchies and more invested in placing values, diversity and wellbeing at the centre of driving change forward. The humane and soulful workplaces now emerging from these changes are underpinned – not undermined – by significant investment in new HR technologies, AI and automation."
The certification scheme is now in its 29th year. To achieve certification, the first step is to participate in a comprehensive HR best practices survey. The Institute then validates the answers and documents provided to ensure they accurately reflect the organisation's working conditions. A third-party audit is then conducted to ensure the integrity of the Institute's procedures and data. All participants must attain the international rating standard required for certification.
Image by klimkin