August 13, 2018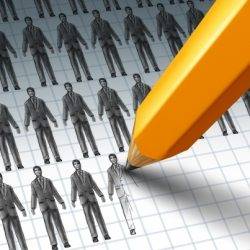 A noticeable fall in the flow of EU nationals into the UK has coincided with a drop in the quantity and suitability of job applicants being reported by employers, the latest quarterly Labour Market Outlook from the CIPD and the Adecco Group has revealed. The data suggests that while the short-term outlook for employment remains strong, labour and skills shortages are finally starting to bite, with evidence that the number of applicants per vacancy has dropped across all roles (low, medium and high-skill) since summer 2017. This strong demand for labour is finally increasing recruitment pressures for employers, exacerbated by a 'supply shock' of far fewer EU nationals coming into the UK. According to the latest official data, the number of EU-born workers in the UK increased by just 7,000 between Q1 2017 and Q1 2018, compared with an increase of 148,000 from Q1 2016 to Q1 2017. This represents a fall of 95 percent and has fed into a tightening of the labour market. The report also found that while wage growth for the wider workforce is set to remain at around 2 percent for the foreseeable future, new starters and key staff may be more likely to be getting a salary increase.
During the past three months, the net employment balance – a measure of the difference between the proportion of employers who expect to increase staff levels and those who expect to decrease staff levels – has decreased slightly to +23 from +26 in Q3 2018. Employment growth looks set to be particularly strong among business services (+37), transport (+38) and construction (+38) firms. Looking at the regions, employment confidence is highest in London (+31) and the South West of England (+30), and lowest in the North East of England* (+10) and the West Midlands (+13), with Scotland matching the UK average of +23.
Recruitment pressures are building:
Employers received an average (median) of 20 applicants for the last low-skilled vacancy they tried to fill, compared with 24 candidates in summer 2017 and 25 candidates in autumn 2015
On average, employers received an average (median) of 10 applicants for the last medium-skill vacancy they tried to fill, compared to 19 applicants in summer 2017 and 15 applicants in autumn 2015
Employers received a median number of 6 applicants for the for the last high-skilled vacancy they tried to fill, compared with 8 applicants in summer 2017 and 8 applicants in autumn 2015
Among employers who currently have vacancies, two thirds (66 percent) report that at least some of their vacancies are proving hard-to-fill, higher than in Spring 2018 (61 percent) and Spring 2017 (56 percent).  Organisations with hard-to-fill vacancies report that the density of hard-to-fill vacancies is higher now (40 percent) in their organisation now compared with three months ago (30 percent)
Two in five employers (40 percent) report that it has become more difficult to fill vacancies over the past 12 months, owing to a combination of fewer applicants and less suitable applicants in broadly equal measure
No movement on pay except for new starters and key staff
While demand for labour is continuing, median basic pay expectations in the 12 months to June 2019 remain at just 2 percent, and mean basic pay expectations have only risen slightly, from 2.1 percent to 2.2 percent in the last three months.
The squeeze on skills is having a clear impact on many employers' pay decisions. Half of organisations (53 percent) that have experienced increased difficulty recruiting staff during the past 12 months have increased starting salaries in response. A quarter (24 percent) have done so for the majority of vacancies, and a further quarter (28 percent) have done so for a minority of vacancies.
Among organisations that have experienced increased difficulty retaining staff over the past 12 months, just over half (55 percent) have increased salaries, with 30 percent raising salaries for the majority of staff and 25 percent doing so for key staff only. More than four in ten employers (42 percent) have not raised salaries at all in response to rising retention difficulties, highlighting the wider productivity challenges and cost pressures facing many organisations.
The CIPD is pointing to the UK's continued productivity crisis as a key factor behind employers' inability to raise wages across the workforce. Gerwyn Davies, senior labour market analyst for the CIPD comments: "The most recent official data shows that there has been a significant slowdown in the number of EU nationals coming to work in the UK over the past year. This is feeding into increasing recruitment and retention challenges, particularly for employers in sectors that have historically relied on non-UK labour to fill roles and which are particularly vulnerable to the prospect of future changes to immigration policy for EU migrants.
"With skills and labour shortages set to worsen further against the backdrop of rising talk of a 'no deal' outcome with the EU, the need for the Government to issue consistent, categorical assurances about the status of current and future EU citizens, whatever the outcome of the negotiations, is more important now than ever."
He adds: "Despite the declining unemployment rate, it seems that the downward pressure of persistently weak productivity growth is dominating any upward pressure on pay from labour and skills shortages. The battle for productivity growth and higher wages in the UK will be won or lost in our workplaces.
"Poor skills development, skills mismatches, lack of worker autonomy and inadequate management all have a significant impact on people's productivity at work, which affects organisational performance and employers' ability to increase wages."