December 11, 2020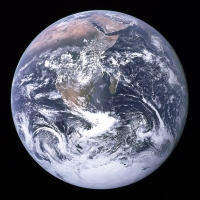 The UK Green Building Council (UKGBC) has announced the start of a new project to plot a route to net zero carbon for the UK's built environment sector, by developing a Net Zero Whole Life Carbon Roadmap. Hot on the heels of the Government's new target to cut emissions by 68 percent by 2030, against 1990 levels, this project will identify how the built environment supports that objective and set a science-based trajectory to achieving net zero for the whole sector by 2050. The roadmap will cover all building types and infrastructure, all built environment stakeholders and sub-sectors and address carbon across the whole building lifecycle.
UKGBC is committed to bring the broadest possible range of stakeholders together to work collaboratively on the project. Sustainability expert Tom Spurrier has been seconded from UKGBC Gold Leaf member Hoare Lea to take on the role of Project Lead. He will be joined by the British Property Federation's Alex Green who has been seconded part time to focus on stakeholder engagement across the industry and government.
The Roadmap, which will be unveiled at COP26 in November 2021 in Glasgow, forms part of WorldGBC's #BuildingLife programme, which will see 9 other decarbonisation roadmaps developed by national Green Building Councils for their respective countries across Europe. This collaborative effort will aim to build a common vision and agreed actions for achieving net zero carbon in the construction, operation and demolition of buildings and infrastructure. The programme has been made possible thanks to the generous support of the IKEA Foundation and Laudes Foundation.
In the UK, the roadmap project will consist of two main elements:
A report setting out the industry actions, government policies and associated mechanisms and processes that will be needed to manage the net zero transition in the built environment, along with declarations of support from key organisations across the sector.
A science-based trajectory for reducing built environment emissions in line with limiting global temperature rises below 1.5 degrees, building on the Green Construction Board's Low Carbon Routemap from 2013 which will be updated in line with the latest climate science and expanded to cover all built environment sectors.