March 1, 2018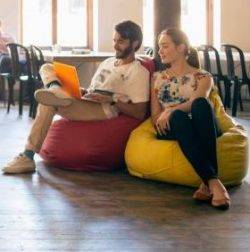 Over a third of UK employees (37 percent) have felt discriminated against in the workplace, more than one in ten (12 percent) believe they have suffered age discrimination and 8 percent feel they've been discriminated against due to their gender. This rises to 11 percent amongst women, claims a new study of 1,300 working adults by ADP. The study also suggests that standards and perceptions of behaviour have shifted across the generations, with those in so-called 'Generation Snowflake' more sensitive to unfair treatment than their more mature colleagues. According to the findings, half (50 percent) of those under 35 say they have felt discriminated against, compared to just a quarter (26 percent) of those over the age of 45. The contrast is visible across both age (15 percent vs 14 percent), gender (11 percent vs 5 percent) and other types of discrimination.
Discrimination is more prevalent in some sectors than others, according to the study, with workers in IT and telecoms most likely to have felt discriminated against (53 percent), along with those in financial services (52 percent) and arts and culture (50 percent). In contrast, less than a quarter of those in the travel and transport industry have felt this way, (23 percent) alongside just 27 percent in manufacturing.
UK employers are obliged by law to ensure equal treatment of workers and combat any kind of discrimination based on sex, racial or ethnic origin, religion or belief, disability, age or sexual orientation. The findings suggest that despite these rules, many prejudices still exist and are affecting behaviours and decisions – whether explicitly or implicitly – within the workplace.
"Workplace discrimination has hit the headlines in the last 12 months, with the #MeToo movement and BBC pay row shining a spotlight on the inequality that still exists within many professions," commented Jeff Phipps, Managing Director at ADP UK. "Our findings show that the problem is by no means limited to the entertainment and media industries, suggesting that more needs to be done across all sectors to ensure these types of prejudices are rooted out of the system."
In an effort to reduce pay-based gender discrimination in the workplace, the Government introduced gender pay gap reporting in April 2017, for any organization employing over 250 staff. However, the findings suggest this has received a mixed response, with two thirds of workers (66 percent) saying that they don't feel there is a need for gender pay gap reporting, compared to just 14 percent who believe that it is necessary – even though official figures show that women earn on average 9 percent less than men across the UK.
Phipps continues: "Equal pay for equal work is one of the founding principles of the European Union, so it's shocking that this inequality still exists between men and women. While many employees may believe gender pay gap reporting isn't necessary in their organisation, the facts suggest otherwise.
"Regular reporting on pay levels is one strategy for ensuring all employers face up to any ingrained biases that may exist within the workplace  and tackle these head on. I would encourage organisations to look at top-down diversity bias training. When leaders become aware of unconscious bias they are often shocked, and in turn motivated to address it."