August 5, 2021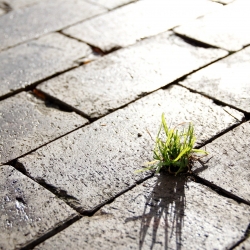 One of the more welcome outcomes from the pandemic has been a reinvigorated and better conversation about the environment in general and workplace sustainability in particular. There were some immediate quick wins in the Spring of 2020. Cleaner air became evident in atmospheric readings and satellite images. People literally took to the streets as traffic all but vanished. Planes were grounded. We could hear birdsong. Wild animals populated some streets. It was as if Nature itself breathed a sigh of relief.  
By early April, with shutdowns widespread around the world, daily global carbon emissions were?down by 17 percent?compared to the previous year.?These were short term gains, however. Although welcome they needed to prompt a wider conversation about the long-term consequences of changes in our behaviour.  
A report from the European Environment Agency in November 2020 summed up the nature of this conversation and its key talking points. These included the most relevant issues such as energy use, pollution and air quality as well as less obvious consequences of the shift, including its uneven impact on people depending on their age, class, income, location, gender and race. 
There are signs that some of the changes will endure. And the demands for change are coming from individuals and organisations as well as governments.  
Most people are willing to change their personal behaviour to address environmental issues
A large-scale study of 14,000 people in nine countries from IBM's Institute for Business Value reported that 90 percent of respondents said the pandemic had changed their views on sustainability. Most were willing to change their personal behaviour to address environmental issues.   
This includes who they want to work for. Nearly three quarters say that organisations with strong environmental policies and a progressive approach to workplace sustainability are more attractive employers. Over 80 percent said they wanted to make better choices about commuting and other travel, even if it cost them more.  
Investors too are demanding better approaches to the environment and they are acknowledging the ways in which environmental performance goes hand in hand with wellbeing. A report from the United Nations' Environment Programme Finance Initiative found that 92 percent of respondents expect demand for healthy, green buildings to grow in the next three years.  
The report highlights the growing awareness of health and wellbeing as an element of environmental, social and governance (ESG) strategies.  
This reflects the complexity and interrelatedness of these issues. We are more aware of whole life cycles and the importance of the supply chain. It is no longer enough for a manufacturer to claim that a product is recyclable. People want to know how it was made and how it is recycled.  
Even the digital world is not exempt from this scrutiny. Its environmental impact may not be so obvious but it exists. Data and digital communications can have a very serious impact on the environment. A 2018 estimate suggests that the world's datacentres generate as much carbon as the aviation industry. 
Even though the pandemic has shown us the possibility of different behaviours, we must also be aware of the hidden costs of what we do. It is a sign of the times that those questions are now being asked and we must all welcome that. 
This article first appeared in the July 2021 issue of IN Magazine