December 2, 2019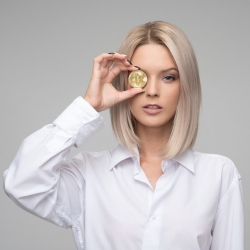 Not all of your employees will prefer to have their hard work rewarded with often volatile cryptocurrencies. However, for those already investing in it, having some or all of their salary given as a digital currency may be more appealing and convenient. Below you can find the details of what you will need, some examples of people already doing it and the obstacles you will face.
To make paying your employees a reality, both you and your workers will need to have some additional things. The first is everyone will need a secure wallet to pay the cryptocurrency in. Making sure the best wallets are chosen is vital because there is no backup to the funds stored in them like there is at a conventional bank. Anyone considering their options should not forget to check out the Luno Bitcoin wallet with exceptional safety and stellar reviews.
The other help you will need as a business is a dedicated team of bookkeepers who know how to track payments in Bitcoin – more on that shortly.
Companies already paying in Bitcoin
There are some firms already making the leap to paying employees in cryptocurrency. Notably, a Japanese firm has started using Bitcoin to pay staff. At the moment, this is rare as most firms find the process difficult due to some legalities and taxation issues.
Another way people have been getting paid in cryptocurrency is through freelancing work via apps. There are many apps on the market that will pay freelance workers to complete projects in exchange for Bitcoin and alike. Earn.com is one of the most established, but many similar apps are available.
Legalities and tax 
One of the reasons that some of the most trendy fintech startups are not paying in crypto as of yet is because it is an overly complex procedure. For some, it is just not possible as it is against the law to do so, including in many South American and Asian countries. Even in those that do not make it illegal, the taxation and invoicing practicalities of doing so put them off.
For example, in the USA you can legally pay in crypto, but all forms need to show values in US dollars and sophisticated and specialist accountants and bookkeepers would be required, which adds to business expenses.
Will the rules change?
It is possible that as cryptocurrencies become even more mainstream and accepted – as well as regulations are implemented upon them – the idea of paying in crypto will become not only legal, but more feasible. That day may come, but the wait until it is easy to do may be long.
For now, employees may be better swapping their fiat salaries for crypto with a trusted exchange platform and a reliable wallet.
Image by Icons8_team