May 25, 2013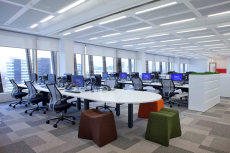 For a long time there has been a distant relationship between facilities management (FM) and design, with FM treated as a post occupancy issue rather than a valuable consideration during the design process. The truth is that effective collaboration between facilities managers and designers can yield innovation and even better product design, be that in relation to a new head office building, or the systems and furniture that are housed within it. The compartmentalised view that design occurs and then facilities managers come along to operate and maintain is inaccurate and outdated.
We live in an age of collaboration where ideas are honed through the involvement of others. Taking into account the true definition of facilities management as a 'multidisciplinary' role which calls on knowledge of engineering, architecture, design, accounting, finance, management and behavioural science and it's clear that facility managers have a plethora of hugely valuable skills which should not be underestimated. They can add real value to the design process.
The very nature of FM is that it's involved with every aspect of a business. Take Media City, the BBC's new northern home in Salford, as an example. Their approach to FM includes a concept they've named 'workplace support', where facilities managers are embedded in different departments to get first-hand experience of their operations and over time, be able to second guess their needs.
Similarly The Co-operative Group has taken the time to understand and collate the needs of its HR, IT and interior design teams before devising the brief for its new bespoke bench desk product. It involved more than 1,000 employees in the final selection process of desking, chairs and storage for their new 400,000 sq ft head office building in Manchester.
Aside from demonstrating commitment to staff engagement, this also highlights the importance placed on user-input by the in-house FM team. For The Co-operative Group this process unearthed the need for selective height adjustability within their new bench desk product, an element which was then factored into the final product design.
In these examples it is forward thinking facilities managers who are shaping how buildings operate and how employees use them. This is possible because of their first-hand experience and inter-departmental communication. It's this knowledge which makes facilities managers so well suited to collaborating on design projects.
This is where the link between facilities management and design is at its most powerful, reliant on facilities managers who under-stand the complexities of design and management, who not only understand about the core elements of the office – the people, the building and technology – but also the detail relating to product life cycle issues, legislation, change management, the environment, maintenance and so on.
The best facilities managers and the best designers share an understanding of not only how each of these elements of the office functions in themselves but also how each of them relates to the others. The shame is that in many cases facilities managers are not engaged early enough in the design of workplaces to bring this knowledge and experience to bear on decisions.
However, in the world of office furniture design the value of facilities managers' knowledge is widely accepted in developing functional, cost-effective and aesthetic solutions. Working with the right furniture designers, it is quite possible to make a wish list reality or, perhaps more importantly, make a gripe list a thing of the past.
There is a clear onus on everybody involved in the design and management of workplaces to understand how the design process works and what their own contribution should be. The organisation itself should have a clear vision of itself and facilities managers must understand how to interpret that into a brief. Designers, in turn, must work in partnership with the FM team not only to understand and interpret this brief but to add value to it.
Many facilities managers may not consider bespoke design a realistic option, believing the misconception that bespoke means more expensive. But a product that has been designed to meet specific long term needs will invariably save money over the lifetime of the product.
To get to this point requires a detailed and considered brief, taking into account the macro and micro views of the business and how it operates. This should include looking at how much flexibility is needed from the furniture, for example, can it be reconfigured easily or adapted to suit different user needs? Does it support current and future IT needs and is it easy to service?
The answers to these wide ranging considerations have real value and the facility managers that use this information as an asset are the smartest of all.
Of course, bespoke solutions aren't for everyone but at the very least, the more knowledge you have, the easier it is to identify what you need from a piece of furniture. At the very best, you've got the makings of a brief that will deliver the ideal furniture solution and guarantee FM a seat at the design table.
_____________________________________________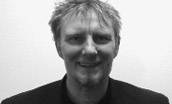 Tony Cole is the manufacturing and design director at Staverton. www.staverton.co.uk