June 29, 2020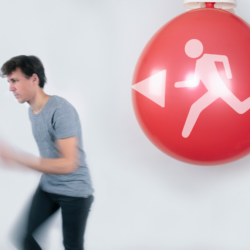 The winners of the annual KI Award, now in its fifth year, were announced in the lead up to the upcoming digital graduation show. The awards and cash prizes are given to final year students selected from the RCA's 'Design Products' and the RCA/Imperial College London's 'Innovation Design Engineering' double masters course. The winning projects showed an outstanding approach to functionality, durability, sustainability and enhancement to user experience for our future working or learning experiences. A summary of each award winner is included below. 
Jonathan Hindle, Group Managing Director – EMEA, KI comments: "We are delighted to directly support the creative talent on which the future of our industry depends. The UK furniture industry draws much of its competitive advantage from its investment in design, materials and production innovation. By encouraging students to seek careers in our industry, we are laying the foundations for a more prosperous, export- and investment-driven future led by a generation of forward-looking, entrepreneurial individuals."
Royal College of Art/Imperial College London – Innovation Design Engineering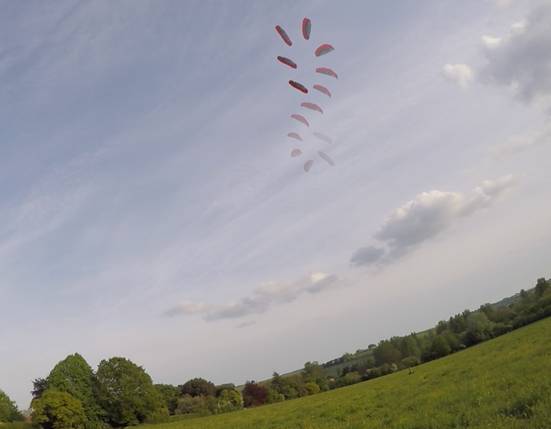 JOINT WINNER: Sycamore, by Harry Barber
Infinite possibilities with portable, renewable power
Sycamore is a portable wind power harvester that has been designed as a replacement for diesel generators. It generates energy using an inflatable kite that flies crosswind in a figure of eight pattern 100m above a base on the ground and the whole system can be packed down into a small box for transportation. By providing an alternative to fossil fuel-dependent generators, solar panels and wind turbines, Sycamore opens up a world of sustainable possibilities for distributed working, learning and living, even in remote locations. hwbarber.com
JOINT WINNER: Echo, by Kevin Chiam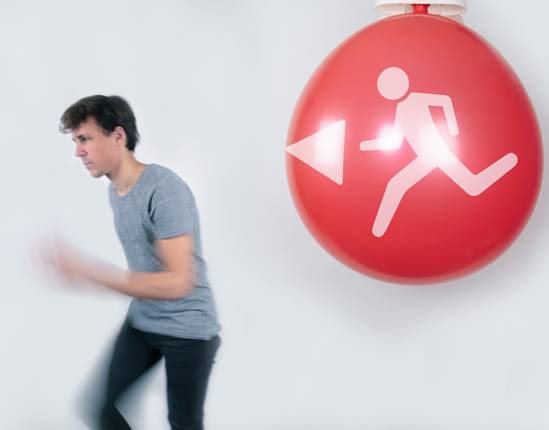 99 red balloons for safer working and learning environments
Echo is a modular alarm and wayfinding system which facilitates safer, more effective evacuation of buildings in an emergency. Rather than panic, most deaths in building fires are a result of hesitation; people often dismiss emergency messages as false alarms. Acting as a secondary warning, Echo is manually activated upon confirmation of danger. Its rapidly inflating red balloon threatens to pop, inciting tension and discomfort which triggers occupants to evacuate promptly. Echo can have a positive effect beyond emergencies – it offers a subliminal reassurance of safety at all times, which has a profound effect on our psychology. By reducing anxiety and stress levels, it allows our minds to be better focussed on other activities. kevinchiam.com
RUNNER UP: Mobius, by Yuning Chan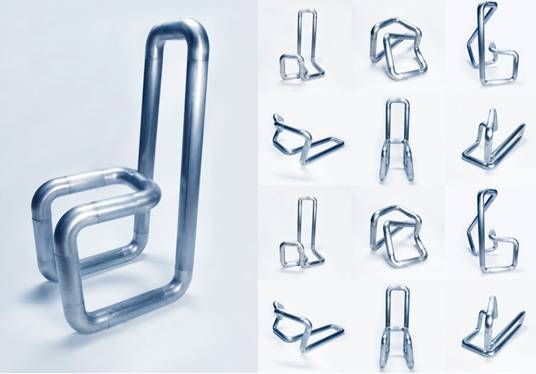 Adaptive seating for agile spaces
Mobius is a chair that can adapt to the user's form, embracing the natural flexibility and dynamics of human body. Constructed with robust steel, its fluent flexibility provides a delicate balance between friction, gravity and tension. Its fluent movement and auto locking in multiple positions mediates a natural and intuitive interaction, instead of the rather static interaction we have with most of our furniture. By supporting a 'sit-as-you-like' technique, Mobius can provide flexible seating for agile working and learning spaces. yuningchen.com
RUNNER UP: Sit Next To Nature, by Yishan Qin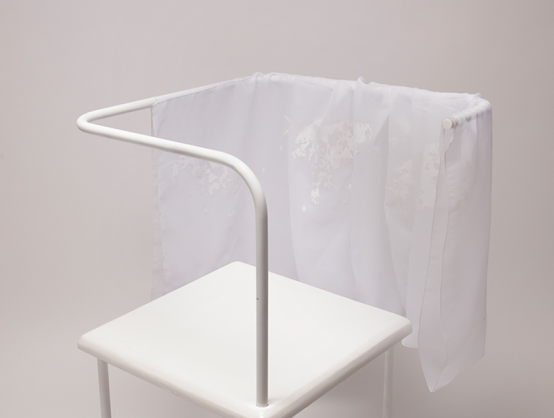 Create dynamic and diffuse light patterns from an invisible forest
Mimicking the effect of sitting in nature by using shadows, this chair brings dynamic and diffuse light patterns into a space – an important and often overlooked principle of biophilic design. According to research, perceptions of wellbeing can increase by up to 15% in spaces that incorporate natural elements. This is often done with the introduction of plants, which can be costly to both install and maintain. The fabric element of these chairs shifts with the user's movements, causing delicate changes of the shadows created akin to a gentle breeze through an invisible forest. yishanqin.com
Royal College of Art – Design Products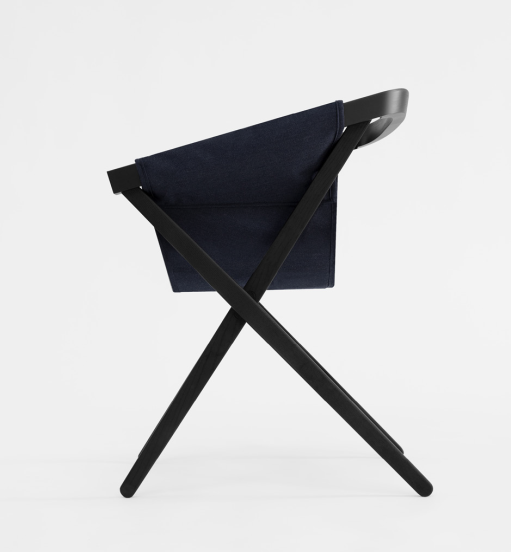 JOINT FIRST PRIZE: Rapid Chair, by Anna Heck
Pull up a chair, get comfortable – let's talk
Rapid Chair is an affordable and intelligent folding seating solution designed to meet the needs of contemporary spaces, as well as optimised distribution models. Flexible, multipurpose spaces within offices or educational institutions require space-efficient seating that can be moved around and stored easily. Designed to be economical, flat-packed and mass-produced, Rapid Chair is a high quality, versatile and sustainable solution that provides a level of comfort and stability often compromised in folding chairs. By supporting both comfort and user control, whether in formal or informal contexts, the chair can help transform working and learning spaces that nurture creativity.
JOINT FIRST PRIZE: Unio, by Maria Ramon Vazquez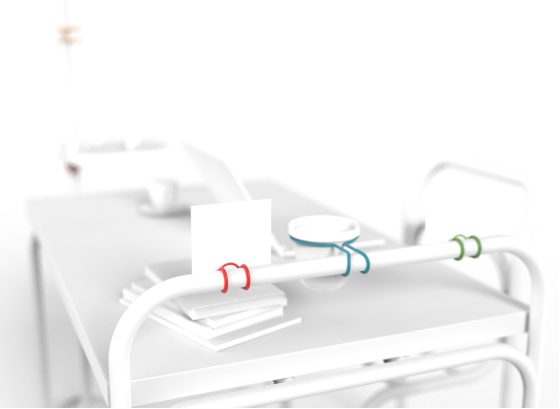 A toolkit for space personalisation
Unio is a furniture system formed of three groups of components that allows users to adapt and personalise their environments. The 'main bodies' – largely static pieces of furniture which are rarely moved, such as tables or storage units, are enhanced with dynamic components such as lamps, pots and pinboards. These two units are brought together with 'unions' which enable the user to easily clip on and move components, adding or modifying functionalities of the 'main bodies'. Supporting personalisation and user control has been shown to have a positive effect on engagement, sense of place and mental wellbeing. By supporting personal expression in a systemised way, Unio converts otherwise rigid objects around us in a playful, engaging and interactive way. mariaramon.design
Instagram: @maria.rmvz
RUNNER UP: Have a seat, by Carolina Hermenegildo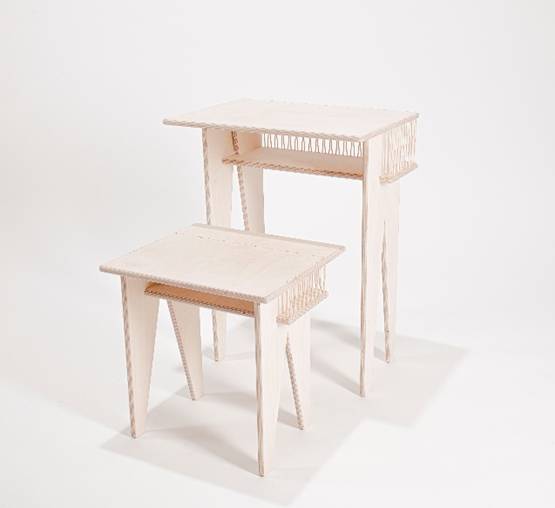 The making of a maker-space – for the students, by the students
An open-source design for school furniture, "Have a Seat" aims to facilitate local production for areas where local wood production & recycling facilities are available. This achieves multiple benefits – it empowers local production, enhances distribution efficiencies, improves comfort and performance within learning environments, and could also nurture modern project-based learning models. Local production and agency to invest in furniture is particularly beneficial in contexts where the alternative is a lack of seating in schools – for example rural Cameroon or Uganda. Utilising local plywood or timber and basic tools, this furniture can be flat-packed, assembled easily, and even dimensionally adjusted to suit students of all ages – making a direct, positive impact on learning outcomes. ccarmonahg.wixsite.com/carolstudio
RUNNER UP: FLOW, by Freddie Keen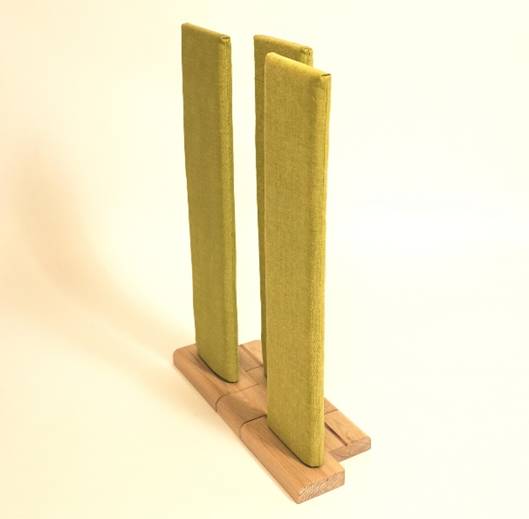 Balancing privacy and isolation in agile spaces
FLOW provides separation, sound absorption and privacy without isolation. Created with soft textures and neutral tones, it adds to a gentler, lighter, and more uplifting space. Its natural materials and surfaces of ash and calico are customisable with an outer fabric that can be changed, removed, and easily cleaned. As working and learning environments look to facilitate more user control over space configuration, FLOW can be an intuitive and simple way to define spaces and reduce acoustic and visual distractions. An alternative to fixed or cumbersome space division such as booths and meeting rooms, it enhances acoustic management with a simple system of interlinking baffles. Easy to modify and move around, they can assist with flow and movement through a space in a dynamic way.
freddiekeen.com
HIGHLY COMMENDED: SE17 Chair, by Andreas Kamolz & Andrew Scott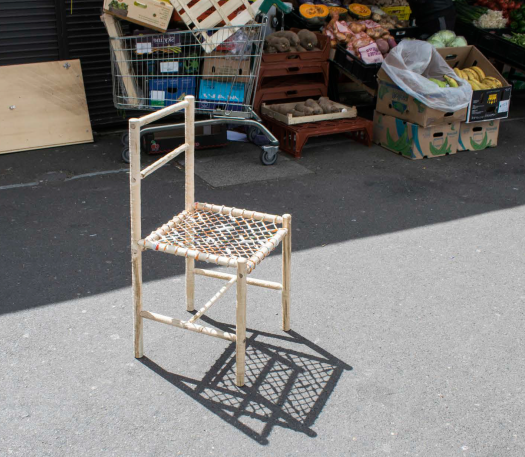 Trash to treasure – exploring alternative ways of production and consumption
There is an inherent value in what would often be considered waste. The SE17 Chair is the result of a process that utilises discarded materials to both create a useful object, and the tools with which to make it. Pallets from a nearby market and a discarded clothes rack were used to create a lathe. This lathe in turn was used to transform some downed green wood from a local park into a mortise and tenon chair frame. Plastic bags also discarded at the market were turned into rope, which was woven together to create a seat. This process demonstrates not just an aspect of a circular economy but is also an excellent project-based learning format. By instilling students with traditional craft techniques, innovative thinking, and sustainable practices, it could help them appreciate the bountiful material landscape all around them.
Andrew Scott
instagram: andrewpiercescott
Andreas Kamolz
instagram: andreaskamolz / andreas-kamolz.de