February 10, 2016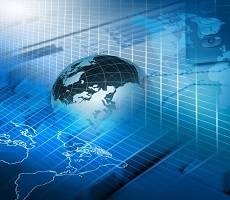 US and European office markets will tighten further in 2016 as demand for space outpaces a limited number of new developments, according to CBRE Group's 2016 Global Real Estate Market Outlook. However, the extent of tightening in individual cities will depend strongly on local job growth in major office-using industries. Global prime rents across the three major property types—office, industrial and retail—are expected to grow 2.2 percent on an annual basis, according to estimates from CBRE's Global Rent Index. The Americas, thanks to the strength of the US property sector, is expected to see commercial real estate rents rise 3.4 percent in 2016, as consumption growth and rising employment, combined with comparatively limited new supply levels, simulates demand. Rents in EMEA are forecast to rise by 3.2 percent thanks to a combination of increased consumer spending, pent-up demand for commercial space and anticipated further monetary easing by the European Central Bank.
In Asia Pacific, rent growth is expected to be flat, largely due to the region's economic slowdown and oversupply in some markets. Asia Pacific office markets will be more mixed as cost-conscious occupiers, grappling with the impact of the region's economic slowdown, scale back leasing activity amid a surge in new supply in markets in India, China and Indonesia.
"The current environment of variable but generally improving growth in the developed world, alongside low interest rates and low inflation, is very supportive of consumers and commercial real estate markets," said Richard Barkham, CBRE's global chief economist.
"There are some risks for sure, including weakening sentiment due to volatile stock markets, rising interest rates in the US and the UK, financial stress in emerging markets and the slowdown of the Chinese economy. However, because consumers in the U.S., Europe and even China are in good shape, we think the global economy is strong enough to withstand these challenges and that the real estate and economic reality will be better than expected in most places in 2016."
Global commercial real estate investment markets are expected to remain active in 2016, but the pace of growth is anticipated to slow after six years of recovery and price appreciation. CBRE expects worldwide investment sales volumes to grow by 4 percent in local currency terms in 2016.
Moderate economic growth with low interest rates, punctuated with bouts of pessimism and volatility—the factors that have characterized the world economy for the past few years—are likely to continue in 2016, supporting moderate growth in commercial rents and investment sales volume globally the report finds.