November 13, 2018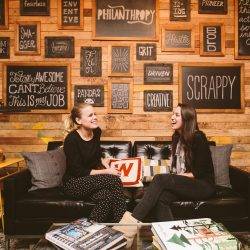 Over the next five years, corporate real estate professionals are set to dramatically increase their use of coworking spaces to house employees, according to a survey conducted at the CoreNet Global Summit in Boston. According to the results, the percentage of employees at respondents' companies utilising coworking spaces such as that offered by WeWork (pictured) has doubled over the past two years. The survey was conducted by Cushman & Wakefield and CoreNet Global during the course of the three-day summit and was completed by more than 220 corporate real estate executives and industry service  providers.
When asked what percentage of their global workforce are or will be using co-working on a regular basis, respondents indicated the following: Today: 11 percent; in two years: 17 percent; in five years: 23 percent.
Three-quarters of the respondents said that a main benefit of utilising coworking was the ability to ramp up or down a corporate real estate portfolio. Other benefits are reducing costs, attracting and retaining talent, communicating brand, and maximising efficiency.